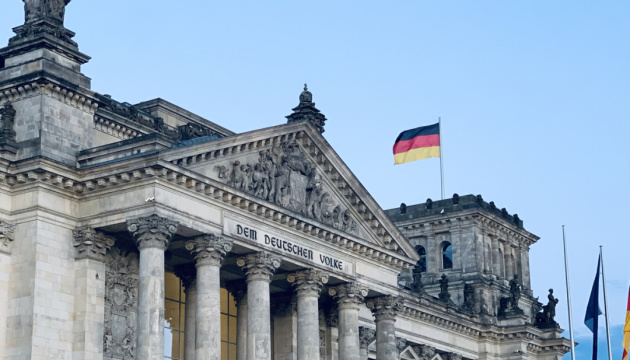 German lawmaker says Russia's nuclear threats "not worthy" of permanent member of UNSC
Russia's threats to use nuclear weapons in an ongoing conflict amid rising tensions are not worthy of a permanent member of the UN Security Council. Russia will not succeed in undermining international support for Ukraine with such intimidation efforts.
That's according to a Bundestag lawmaker with the Greens, Robin Wagener, who spoke with Guildhall, Ukrinform reports.
"Putin is a war criminal in his illegal attack on Ukraine. Putin is also the worst oppressor of the Russian-speaking community in Ukraine and Russia and a threat to global peace. The nuclear threatening gestures are not worthy of a permanent member of the UN Security Council," Wagener stressed.
"The nuclear saber-rattling is part of a perfidious strategy. The Kremlin wants to stir up fears in order to break solidarity with Ukraine. This will not succeed, because once again it is clear that Putin is targeting our shared values of democracy, security and freedom" said the German lawmaker.
As reported earlier, Russian Foreign Minister Sergei Lavrov indirectly suggested that Russia could use nuclear weapons against Ukraine.
Also earlier, President Volodymyr Zelensky warned that the world should prepare for a nuclear strike by the aggressor power.
On the air of the Russia 1 TV channel, Russian propagandist Olga Skabeeva and MP Alexei Zhuravlev discussed how many seconds it would take for the Sarmat intercontinental ballistic missile to reach the capitals of Great Britain, Germany, and France – the nations supplying weapons to Ukraine.
Earlier, the head of the Center for Defense Reforms, coordinator of the interagency platform for countering hybrid threats, which operates within the framework of Ukraine-NATO cooperation, Oleksandr Danyliuk also stated that, in response to confirmation of intentions to use nuclear weapons against Ukraine, Russia should be excluded from the UN Security Council, and the UN General Assembly should immediately adopt a resolution that such a step on the part of the Russian Federation would be a declaration of war on humanity.
As reported previously, former Commander of the Estonian Defense Forces, MEP, Lieutenant General Riho Terras believes the UN General Assembly should adopt a resolution that the use of nuclear weapons by Russia against Ukraine will be seen "as a declaration of war on all mankind."
Ex-Minister of Defense of Lithuania, MEP Rasa Juknevičienė, shares the idea that Russia's use of nuclear weapons would mean they're at war with the whole world.
Also, the head of the Foreign Affairs Committee of the Latvian Parliament, Atis Lejiņš, supported the initiative on the need for the said UN resolution to be adopted.