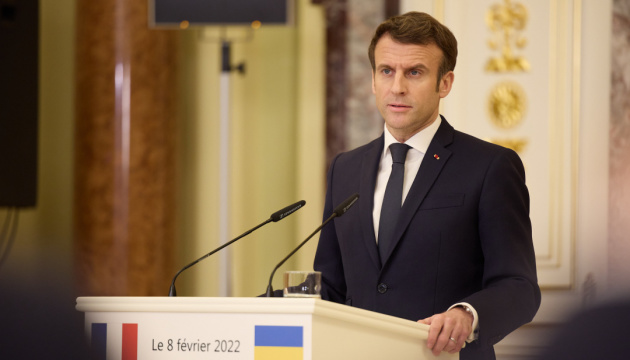 Macron again calls on Russia to allow civilians to escape from war-torn Mariupol
French President Emmanuel Macron has once again called on the Russian Federation to allow residents to leave Mariupol.
That's according to Macron's tweet, Ukrinform reports.
"In Mariupol, the situation is only getting worse. Tens of thousands of civilians are trapped. I once again call on Russia to respect international humanitarian law, to allow residents out of town, to allow humanitarian aid in," Macron tweeted.
In turn, the French Ministry of Foreign Affairs notes that France is particularly concerned about the catastrophic humanitarian situation in Mariupol.
"We continue to call on Russia to end this siege and, in particular, to allow the free movement of civilians who wish to flee, in complete safety and in the direction of their choice, as well as the delivery of humanitarian aid to the city by local humanitarian organizations," the French Foreign Ministry said.
As Ukrinform reported earlier, on April 21 the evacuation effort stopped short over heavy shelling that hit a meeting point in Mariupol.
On April 22, Iryna Vereshchuk, Deputy Prime Minister for Reintegration of the Temporarily Occupied Territories of Ukraine, said there would be no humanitarian corridors opened soon due to a shelling threat.
Photo: Ukrainian President's Office