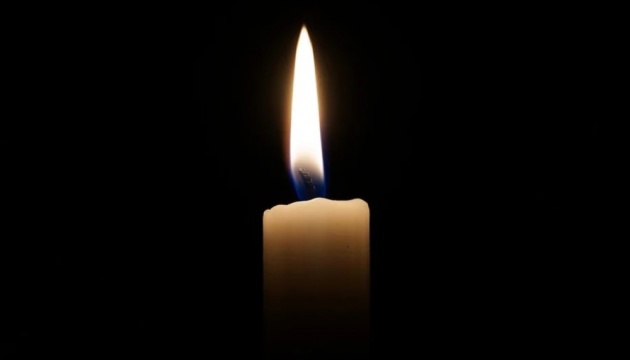 Up to 9,000 bodies of slain civilians could be buried in mass grave spotted near Mariupol
Between 3,000 and 9,000 civilians killed by Russians may be buried in a mass grave discovered in the village of Manhush just outside Mariupol.
This was reported on Telegram by the press service of the Mariupol City Council, Ukrinform reports.
"In the village of Manhush, the occupiers could bury between 3,000 and 9,000 Mariupol residents. This has been assumed by comparing satellite photos with the burial site in Bucha, where 70 bodies were found. Maxar images made on April 9 show the sector of mass burials in Manhush which is 20 times larger. The occupiers had been digging new trenches, filling it with bodies every day throughout April. Our sources say that in such graves the bodies are put in several layers," the statement reads.

Mayor Vadym Boychenko compared the crimes committed by the Russian forces to the murders in Babyn Yar during World War 2.
"The biggest war crime of the 21st century was committed in Mariupol. This is the new Babyn Yar. Back in the day, Hitler was killing Jews, Roma, and Slavs. And now Putin is exterminating Ukrainians. He has already killed tens of thousands of civilians in Mariupol. And this requires a strong reaction from the entire civilized world. Anything needs to stop the genocide," Boychenko said.
The City Council stressed that by mid-March, city services had buried about 5,000 people in various parts of Mariupol and its suburbs.
According to tentative estimates, the total number of those killed by the Russian army in Mariupol amounts to 22,000.
As Ukrinform reported earlier, in Mariupol, the invaders dug several mass graves in the area of ​​the bypass road, where they dumped bodies in plastic bags in bulk.
Russia's aggression caused one of the biggest humanitarian catastrophes in Mariupol. The invaders are bombarding unarmed residents and blocking incoming humanitarian aid.
According to the Main Intelligence Directorate of the Ministry of Internal Affairs, 13 Russian mobile crematoria have been deployed in the city to get the bodies off the streets. The invaders are also trying to identify and kill all potential witnesses to their atrocities.
About 120,000 civilians remain in blocked Mariupol, while a small part of the city is still being defended by the Ukrainian forces.