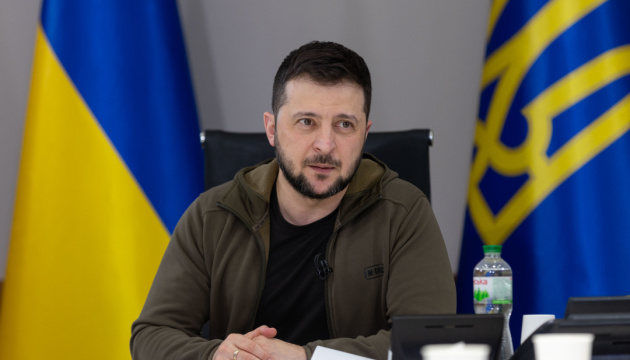 President of Ukraine calls on Ireland to initiate tougher sanctions against Russia
Ukrainian President Volodymyr Zelensky has called on the Parliament of Ireland to persuade EU partners to toughen sanctions against the Russian Federation.
The relevant statement was made by Ukrainian President Volodymyr Zelensky during his speech in Erachtas, Parliament of Ireland, an Ukrinform correspondent reports.
"I urge you to show even more leadership in our anti-war coalition! I urge you to persuade your EU partners to toughen sanctions against the Russian Federation. The sanctions that will really stop Russia's military machine," Zelensky told.
In his words, it is necessary to stop all trade with Russia, block Russian banks' ties with the world's financial system, cut off the flow of money that the Russian budget receives for oil and spends it on missiles, bombs, artillery shelling.
"The world has long developed appropriate mechanisms. Everyone knows what to do. The only obstacle is the lack of principled stance of individual leaders. Yet. Political leaders, business leaders. Those who still think that war and war crimes are not as terrible as financial losses," Zelensky stressed.
According to the President of Ukraine, the leadership of Ireland can change that.
"It is simply impossible to procrastinate with this. The longer the Russian aggression lasts, the worse the consequences will be not only for our continent, but also for the neighboring regions of our planet," Zelensky added.
A reminder that, on February 24, 2022, Russian President Vladimir Putin initiated a full-scale invasion of Ukraine, starting a war. Russian troops are shelling and destroying the key infrastructure facilities, launching missile and air strikes on residential areas in Ukrainian cities and villages, torturing and murdering civilians.
mk