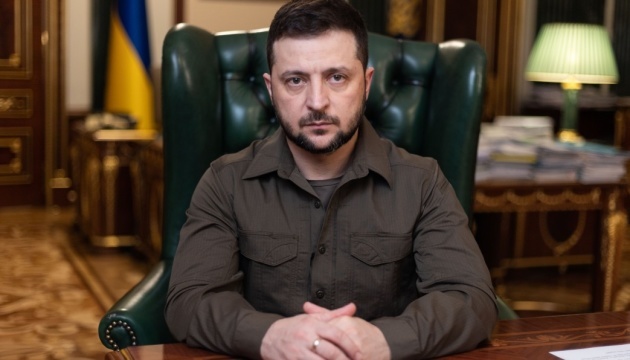 Russia comes to Ukraine as colonizer, its propagandists don't even hide that anymore – Zelensky
The Russian military have come to Ukraine as an army of colonizers.
The relevant statement was made by Ukrainian President Volodymyr Zelensky during his speech in Erachtas, Parliament of Ireland, an Ukrinform correspondent reports.
The President of Ukraine stressed that Russia does not deserve to be among others in the international community.
"The Russian military came to Ukraine as an army of colonizers. Their state propagandists, their politicians don't even hide what they want anymore. In the 21st century, they see their state as a colonial empire that allegedly has the right to subjugate neighboring nations and destroy any basis for their independent living. Destroy even the very identity of nations. Everything that makes us Ukrainians," Zelensky told.
The Russian military purposefully searched for and killed teachers in the occupied territories. Everyone who was associated with the army. They kidnap local government officials and kill community leaders. Along with the Russian army, units to suppress any political resistance were immediately created, as they entered the territory of Ukraine.
Zelensky also expressed outrage that, after all the horrors being experienced by Ukraine, they still have to persuade the international community to take more decisive actions against the aggressor state.
A reminder that, on February 24, 2022, Russian President Vladimir Putin initiated a full-scale invasion of Ukraine, starting a war. Russian troops are shelling and destroying the key infrastructure facilities, launching missile and air strikes on residential areas in Ukrainian cities and villages, torturing and murdering civilians.
mk