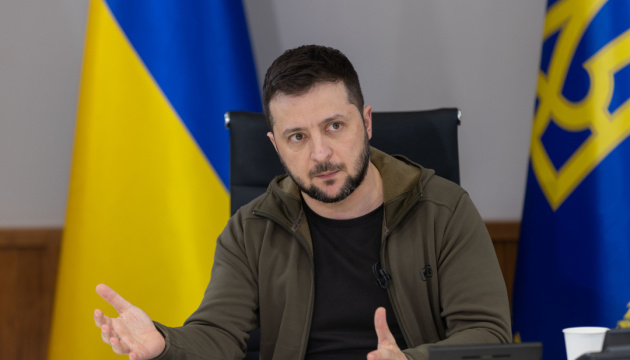 Zelensky: Russia wants to destroy opportunity to live without dictatorship
One of the goals of Russia's invasion of Ukraine is to destroy the opportunity to live without dictatorship and state violence.
"But why did Russia come to us, to our home, to Ukraine? What exactly must Russian weapons destroy? Not just our people. Not just any basis for a peaceful life. But also the opportunity to live without a dictatorship. Opportunity to live without state violence. Opportunity to be a sustainable open democracy. Opportunity of peaceful coexistence of different religions, different communities," President of Ukraine Volodymyr Zelensky said addressing the Cortes Generales of Spain.
According to him, Russia wants to make sure that only one order dominates in the entire region – tyrannical.
"So that any diversity is destroyed. So that it is impossible to find common ground and compromises between different communities. This is exactly what is happening in Russia now. This is exactly what it wants to establish in Ukraine. And then in the whole region of Eastern and Central Europe," the President stressed.
As reported, on February 24, Russian president Putin started a full-scale invasion of Ukraine. Russian troops shell and destroy key infrastructure, massively fire on residential areas of Ukrainian cities, towns, and villages using artillery, MLRS, and ballistic missiles.
Martial law was imposed in Ukraine and general mobilization was announced.
Photo: OP
ol