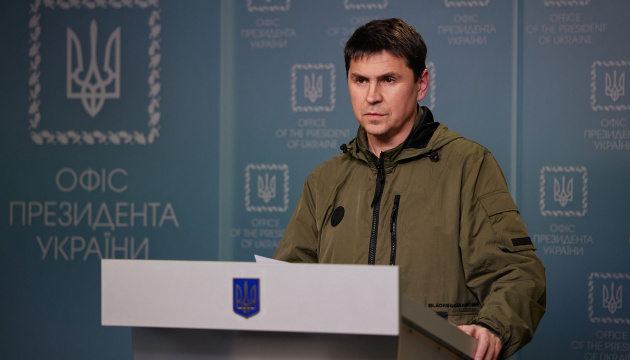 Russian propaganda moves to call all Ukrainians "Nazis" who must be punished - Podoliak
Russian propaganda had previously claimed that Russian troops were "liberating" Ukrainians from "Nazism," while today they are branding all Ukrainians as "Nazis" who should be punished.
That's according to Mykhailo Podoliak, an adviser to the head of the President's Office, Ukrinform reported, referring to the official's Twitter account.
"Evolution of Russian propaganda. First, they entered to 'free' Ukrainians from the Nazis. Now they say that most of Ukrainians are Nazis and should be punished. Mobile crematoriums, mass graves, ethnic murders in the center of Europe. Sorry, Mr. Churchill, the world screwed up again," Podoliak tweeted.
As previously reported, Podoliak addressed Europeans, who are still afraid of running out of Russian gas and oil. He said that the crimes committed by Russian forces in Bucha outside Kyiv were just the tip of the iceberg of truth being unveiled about modern Russia.
Earlier, Irpin, Bucha, Hostomel, and the entire Kyiv region were liberated from Russian invaders. Mass killings of civilians by the occupation forces have been recorded.