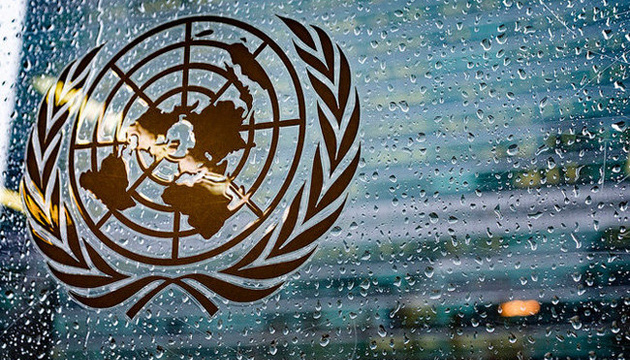 UK at UN: "We will expose Putin's war for what it really is"
At a meeting of the UN Security Council on Tuesday, Britain intends to show the world "Putin's war for what it really is."
That's according to a tweet posted by the Permanent Mission of the United Kingdom to the United Nations, Ukrinform reports, noting that Britain is now chairing the Security Council.
"President Zelensky will address Tuesday's Security Council meeting on Ukraine following his visit to Bucha," the statement said.
It is noted that the British presidency of the Security Council will ensure that the truth about Russia's war crimes is heard.
"We will expose Putin's war for what it really is," concludes the statement.
The meeting will start at 10:00 Eastern Time (17:00 Kyiv time).
As reported, the United Kingdom, which took over the helm over the UN Security Council in April, convenes a UNSC meeting on April 5 to discuss the massacres committed by Russian forces in Bucha. Britain rejected Russia's attempts to convene a Security Council the day before, on Monday, where the Kremlin's disinformation would be spread about the situation in the liberated territories of Kyiv region.
On Monday, Ukrainian President Volodymyr Zelensky visited Bucha, Irpin, and Stoyanka in Kyiv region – the settlements, recently liberated from Russian aggressors, where mass killings of civilians were recorded.