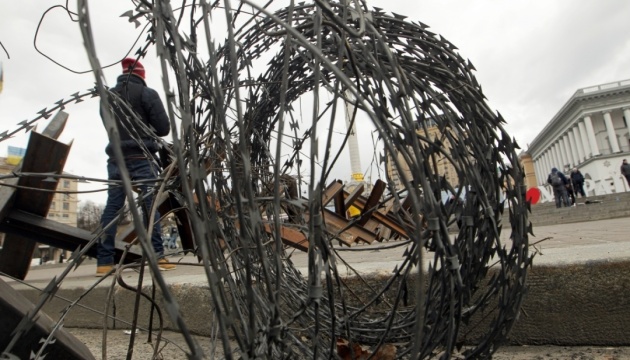 Early this year, U.S. gave Ukraine crucial intelligence on Russia's intentions that helped Kyiv in first days of war - WSJ
CIA Director William Burns prior to the start of Russian invasion provided Ukraine with critical classified information that helped the country shape up its defense plans for the first days of war.
That's according to an extensive report by The Wall Street Journal, published on Saturday, April 2, Ukrinform reports.
"In mid-January, CIA Director Mr. Burns made a secret trip to Kyiv to see Mr. Zelensky. The U.S. now had even more information about Russia's plan of attack, including that it involved a rapid strike toward Kyiv from Belarus. The CIA director provided a vital piece of intelligence that helped Ukraine significantly in the first days of the war: He warned that Russian forces planned to seize Antonov Airport in Hostomel, near the Ukrainian capital, and use it to fly in troops for a push to take Kyiv and decapitate the government.
Not all U.S. allies believed its intelligence assessment. All could see that Russia was deploying a massive force on three sides of Ukraine. But most European allies found it hard to believe Mr. Putin would really invade.
As Ukrinform reported earlier, on February 24, Russian President Vladimir Putin ordered his troops to invade Ukraine. The Russian forces have been destroying Ukrainian infrastructure, massively shelling residential areas using artillery, MLR systems, and ballistic missiles.
Martial law was introduced and general mobilization was announced in Ukraine.