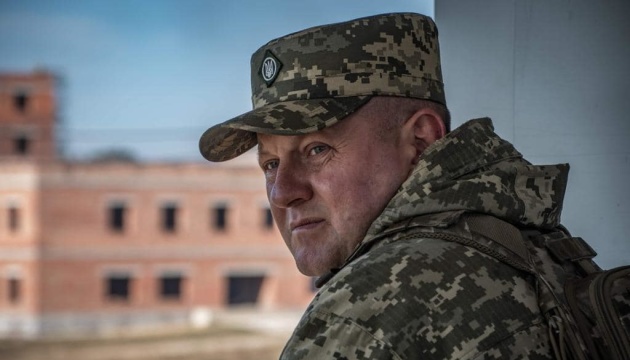 Ukraine's top commander tells U.S. counterpart of Army's needs.
Commander-in-Chief of Ukraine's Armed Forces Valeriy Zaluzhnyi has told U.S. Chairman of the Joint Chiefs of Staff Mark Milley about the needs of his country's Army.
That's according to Zaluzhnyi's Facebook post.
"I keep in touch with the Chairman of the Joint Chiefs of Staff, General Mark A. Milley. During today's telephone conversation I have shared my assessment of the operational environment and emphasized the needs of the Armed Forces of Ukraine for success in the defence operation. I have expressed my sincere gratitude for the support and protection of democracy," the commander-in-chief wrote.
He noted that the Ukrainian military servicemen "manifested that we are fighting and will be fighting for freedom, democracy, and the right to live in the civilized world we are protecting today."
"With western support, we are capable to eliminate the evil, because we don't want a repetition of the scenarios in Europe that we have in Ukraine: the murder of women and children, the destruction of infrastructure. Humankind has a chance for a peaceful life. I hope that the entire world understands this. We are ready to get the job of the evil elimination done," the commander-in-chief stressed.
As Ukrinform reported earlier, the U.S. Department of Defense had submitted to Congress a request to provide a new batch of defense aid to Ukraine, worth $300 million, which includes a powerful package of various weaponry and equipment for the Armed Forces.
To date, the United States has delivered more than $2.3 billion in security assistance to Ukraine, including more than $1.6 billion since Russia went for a full-blown invasion.