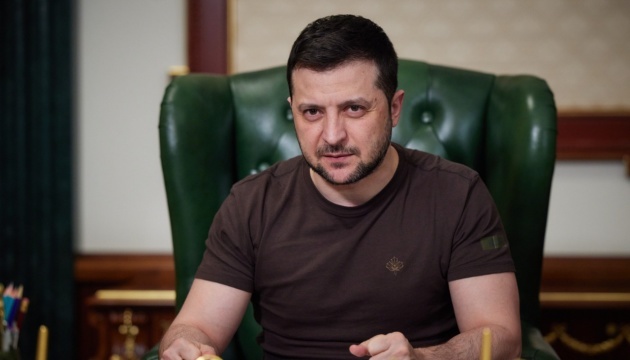 President Zelensky: We are not a weak state, Ukraine could make NATO much stronger
As a full-fledged member, Ukraine could make the North Atlantic Treaty Organization (NATO) much stronger.
The relevant statement was made by Ukrainian President Volodymyr Zelensky in an interview with Fox News, an Ukrinform correspondent reports.
"It's hard for us to talk about NATO, because NATO doesn't want to admit us. I think it's a mistake, because if we join NATO, we make NATO much stronger. We are not a weak state. We are not proposing to make us stronger at the expense of NATO…We are an addition, we are the locomotive. I think we are one of the important components of the European continent," Zelensky said.
In his words, the United States is now considering Kyiv's proposal regarding its involvement in a security agreement that would provide long-term support for Ukraine.
According to the President of Ukraine, Putin will continue his aggression in Europe beyond Ukraine and will get what he wants "unless he is stopped" now. Russians want whatever the West will give to them, and "appetites usually grow".
"Everybody must know that, if we are pressed in a corner, the Ukrainian military will answer with full strength," Zelensky stressed.
A reminder that, on February 24, 2022, Russian President Vladimir Putin initiated a full-scale invasion of Ukraine. Russian troops are shelling and destroying the key infrastructure facilities, launching missile and air strikes on Ukrainian cities and villages, killing civilians.
Photo: Office of the President of Ukraine
mk