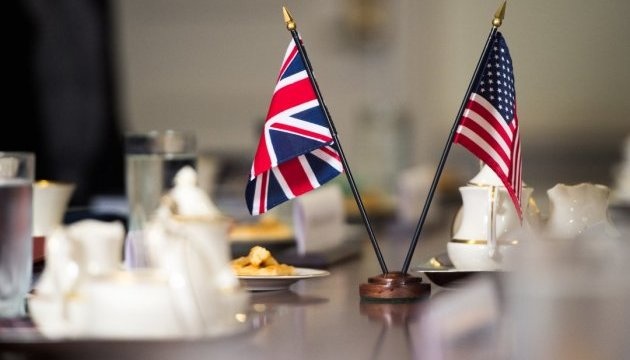 US, UK coordinating actions against those who support Putin's war
U.S. Secretary of State Antony Blinken discussed on Friday with British Foreign Secretary Elizabeth Truss consequential actions against any international support for Putin.
"Secretary Blinken and Foreign Secretary Truss emphasized the continued importance of Transatlantic unity to support Ukraine and coordinate further swift, consequential actions against those who support President Putin's war of choice on Ukraine," reads the statement by the U.S. Department of State following the conversation between Blinken and Truss.
The parties also discussed the upcoming NATO Foreign Ministerial meeting and developing additional possible actions to ratchet up our response to Putin's continued assault on the Ukrainian people.
U.S. Secretary of State Blinken posted on Twitter that U.S., UK, and the rest of Europe remain unified in their support to Ukraine and its people.
In turn, UK's Foreign Secretary added that the parties agreed that pressure on Russia must continue.
Truss also noted that the UK and the US would work to eliminate dependency on Russian energy.
"With our allies, we will continue to support Ukraine," the Foreign Secretary stressed.
Photo credit: U.S. Army Sgt. Amber I. Smith
ol