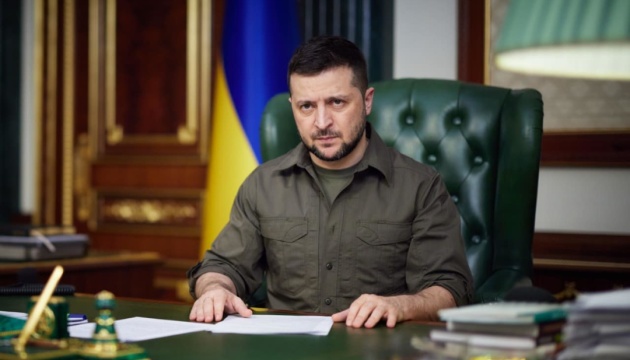 Zelensky asks EU and Norway to close ports to Russian ships
President Volodymyr Zelensky calls on the European Union and Norway to ban Russian ships from using the ports on the continent.
"Also, the European Union, and therefore, I hope, Norway, must finally implement a ban on Russian ships using ports on the continent. As long as Russia blocks our ports, it has no right to use all the ports of the free world," President of Ukraine Volodymyr Zelensky said in his address to the Storting, the Parliament of Norway.
According to him, this is a matter of freedom and security of global navigation, not money.
The President of Ukraine thanked Norway for joining the EU sanctions against Russia, underscoring that European companies must not help Russia's military machine, which has already killed thousands of Ukrainians, destroyed dozens of cities completely.
"No krone, I beg you, no euro of taxes that help Russian aggression! For example, your company MOTUS TECH and other companies must stop supporting Russia's ability to destroy neighbors. How can one supply ship equipment to Russia when it uses its fleet to mine the sea and destroy any opportunities for free navigation?" Zelensky said.
He is convinced that sanctions are the only means that can motivate Russia to seek peace, so new sanctions packages must be introduced weekly, without pauses.
According to the Head of State, the tougher the sanctions, the sooner peace will be restored.
As reported, U.S. Deputy Secretary of State Wendy Sherman said at the UN Security Council briefing that the Russian Navy was blocking in the Black Sea region more than 90 civilian ships carrying food for the world market.
Russia mined the recommended sea routes from the Bosphorus to Odesa, saying those were Ukrainian mines. Ukraine insists on bringing Russia to international responsibility for the use of sea mines as indiscriminate weapons which spread uncontrollably in the Black Sea. The diplomats said that Russia was using mines seized by the Russian armed forces in 2014 during the military invasion and temporary occupation of the Ukrainian city of Sevastopol.
ol