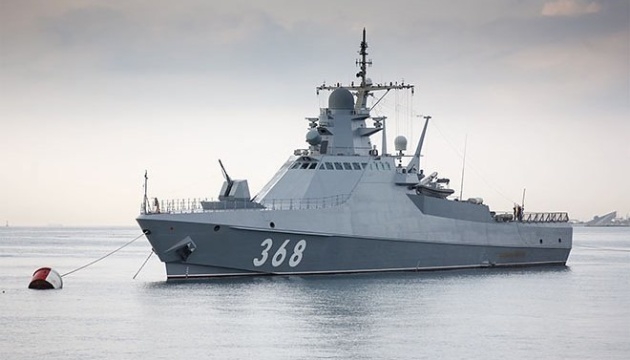 US at UN: Russia blocking in Black Sea more than 90 ships carrying food
The Russian Navy is blocking in the Black Sea region more than 90 civilian ships carrying food for the world market.
"Thirty percent of the world's wheat exports typically come from the Black Sea region, as does 20 percent of the world's corn and 75 percent of sunflower oil. But Russia has bombed at least three civilian ships carrying goods from Black Sea ports to the rest of the world, including one chartered by an agribusiness company," U.S. Deputy Secretary of State Wendy Sherman said at the UN Security Council briefing on March 29.
The consequences of Putin's war are being felt far beyond Ukraine and directly affect global food security, the official underscored.
"The Russian Navy is blocking access to Ukraine's ports, essentially cutting off exports of grain. They are reportedly preventing approximately 94 ships carrying food for the world market from reaching the Mediterranean," Sherman said.
As noted, many shippers are now hesitant to send vessels into the Black Sea, even to Russian ports, given the danger posed by Russian forces.
According to Human Rights Watch data, Russia's invasion of Ukraine has exacerbated the food crisis in the Middle East and North Africa. In particular, Lebanon receives 80% of wheat from Ukraine; Egypt buys wheat as well as large quantities of sunflower oil; Libya imports more than 40% of wheat from Ukraine; Yemen – at least 27%. In addition, the authorities in Northwest Syria supply the region with wheat and flour procured through Turkey, but Turkey imports 90 percent of its wheat from Ukraine.
ol