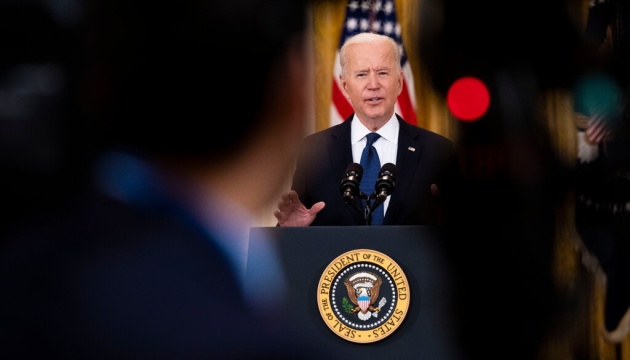 Biden: Ukrainian people have a lot of backbone
U.S. President Joe Biden lauded the bravery of the Ukrainian people in the face of Russian aggression and stressed that democracy and values shared by the West are at stake in this war.
"Ukrainian people have a lot of backbone. They have a lot of guts," U.S. President said while speaking to US troops in Poland, CNN informs.
As an example, he cited the fact that civilians in Ukraine, including women and young people, stop "damn tank" and say they are not leaving because they are holding their own land.
"They're incredible," Biden said.
Biden said the stakes of the war unleashed by Russia in Ukraine extended beyond the country itself.
"The question is, who is going to prevail? Is democracy going to prevail and the values we share? Or are autocracies going to prevail? That's really what's at stake," Biden said.
In this regard, he addressed the US military, which arrived in Poland to strengthen NATO's eastern flank: "What you're doing is consequential, really consequential."
U.S. President Joe Biden arrived in Poland on Friday to show support for the country which provides significant assistance to Ukraine during the armed conflict unleashed by Russia in Europe.
Photo credit: The New York Times
ol