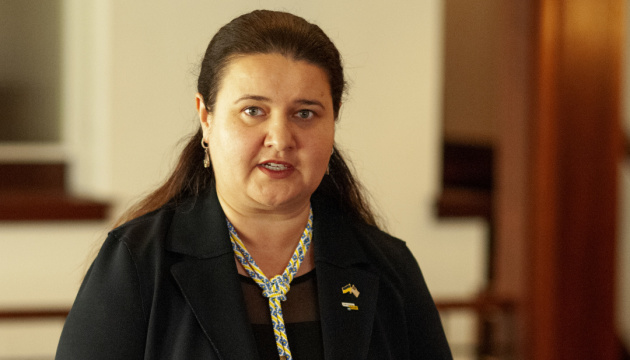 When U.S. announces arms supplies to Ukraine, some weapons already crossing in - Ambassador Markarova
Ukraine is working with the Pentagon to ensure non-stop military assistance, so when certain decisions are announced in the United States, some weapons are already being delivered into the country.
According to Ukrinform, this was stated by Ambassador of Ukraine to the United States, Oksana Markarova, in an interview with the Voice of America.
She noted that the assistance that the United States provided to Ukraine last year and providing now is an ongoing process that is "accelerating and expanding."
"I won't reveal anything that our enemy doesn't need to know. However, when certain decisions are taken and made e public, at that very moment, some of those items are already crossing the border. It is actually a process that's going in parallel lines," Markarova said, responding to the question of when Ukraine could expect weapons provided in the latest U.S. aid package.
The ambassador noted that the adoption of relevant decisions by U.S. Congress along with President Joe Biden has opened a legal possibility of military assistance to Ukraine, but the Ukrainian side continues its work with the Pentagon non-stop.
"Therefore, this is not a package for which something will have to be acquired. All this work is already in progress," Markarova said.
As Ukrinform reported earlier, U.S. President Joe Biden in his address to the White House on March 16 said that the United States is providing an additional $800 million in aid to Ukraine, which, together with the previous tranche of $200 million will be allocated for defense systems and weapons amid an ongoing Russian aggression.