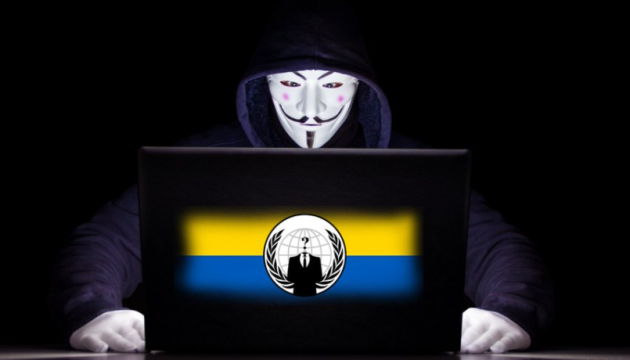 Anonymous vow "unprecedented attacks" on Russian government sites
Since the launch of Russian invasion of Ukraine, Anonymous have hacked more than 2,500 Russian and Belarusian official websites and announced further "unprecedented" attacks on Russian government-run platforms
This was reported by Ukrinform with reference to the group's Twitter account.
"Anonymous launching unprecedented attacks on the websites of Russian gov't. Increasing their capacity at peak times from 500 GB earlier, it is now up to 1 TB. That is, two to three times more powerful than the most serious incidents," the hackers said.
They added that they had already downed more than 2,500 sites in Russia and Belarus.
"Since declaring 'cyber war' on Kremlin's criminal regime, Anonymous has hacked over 2500 websites of Russian & Belarusian gov't, state media outlets, banks, hospitals, airports, companies & pro-russian 'hacking group' in support of Ukraine," the statement said.
As Ukrinform reported, earlier the international hacker group Anonymous, in response to the seizure of the Zaporizhzhia Nuclear power plant by Russian invaders, hacked the website of Rosatom and its subsidiaries, gaining security data of the companies.