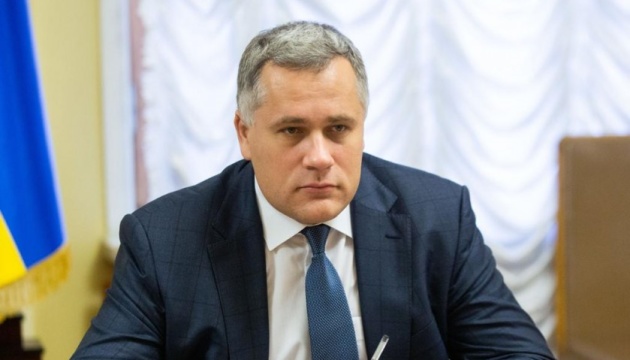 Ukraine ready to discuss neutral status, President's Office says
Ukraine will not comply with any unacceptable ultimatums put forward by the aggressor power, while remaining ready to discuss issues such as neutral status.
This was stated by Deputy Head of the President's Office, Ihor Zhovkva, who spoke with Germany's ARD, Ukrinform reports.
"This issue may be a subject of discussion," the politician said when asked whether Ukraine was ready to accept its neutral status if direct talks were held at the highest level.
Zhovkva made it clear that Ukraine would not accept any ultimatums or compromise on key issues, "but the rest could be discussed, for example, what Ukraine's possible neutral status might look like." He also noted that the precondition for such negotiations is a cessation of hostilities and enemy troops' withdrawal.
The President's adviser said that international partners should help set up a summit where many aspects could be discussed, and noted that Kyiv is holding consultations on the issue, in particular with German Chancellor Olaf Scholz.
Zhovkva confirmed that Ukraine demands security guarantees from neighboring nations, including Russia, so that the current situation never happens again, and so that the guarantees are violated, as happened with the Budapest Memorandum.
"People in Germany should understand that, if Ukraine doesn't stop Russia, if it doesn't stop at Ukraine's borders, they will march on," the Ukrainian official warned.
He also noted that it is not enough to support Ukraine in words as active action is need on the part of the West. Kyiv expects Germany to play a leading role in a sanction spree. At the moment, it would be necessary to impose an embargo on energy imports, disconnect all Russian banks from SWIFT, and so on. "It's important not only for us, but for you all. You are the EU's leading nation, and we are counting on you," said the deputy head of the Office of the President of Ukraine.
In response to the host's remarks that Ukraine is facing an outnumbering force, from the point of view of analysts, it may be a matter of time to capture large cities, including Kyiv, Zhovkva recalled that these same analysts suggested that Ukraine's capital would be captured in three to five days. Two weeks have passed, but no big city has surrendered. The towns where the occupiers were able to break through defenses remain Ukrainian in their spirit.
As Ukrinform reported earlier, President of Ukraine Volodymyr Zelensky stated in a video address that the war should end by sitting down at the negotiating table. But they must be honest and objective in the interests of the people.