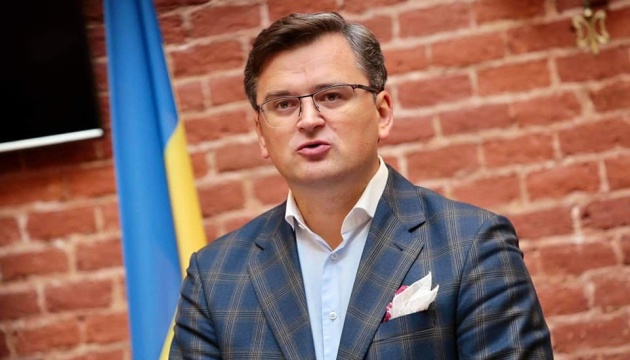 FM Kuleba: 'Tonnes of arguments' of security assistance strengthen Ukraine's negotiating position
An opinion that ​​Ukraine underestimates military threat or prepares insufficiently for various scenarios is completely wrong.
"All attempts to impose an opinion that Ukraine underestimates the threat or does not prepare enough for different scenarios are completely wrong because we were the first to offer a solution to the problem – a comprehensive package to deter Russia," Minister of Foreign Affairs of Ukraine Dmytro Kuleba said at an online briefing on Monday, January 31, an Ukrinform correspondent reports.
He reminded that the plan was offered to the partners in November last year, and today this comprehensive package is already filled with concrete elements: Ukraine receives enhanced political, security, and economic support from our partners.
"I want to emphasize that the dozens of tonnes of defensive weapons, equipment, and ammunition that are arriving in Ukraine today are tonnes of arguments that strengthen Ukraine's negotiating position. Paradoxically, we need all these weapons primarily not to use them," the foreign minister said.
Kuleba also thanked his British counterpart, Liz Truss, for her readiness to impose painful sanctions on Russia's financial interests in the UK.
"We urge our partners to be ready for such actions, as they are an important factor in deterring the Russian leadership from ill-considered decisions. When the Russian authorities realize that it is about their assets, real estate, and funds abroad, where they, the patriots of Russia, keep them, the hot heads in the Kremlin will cool down," Kuleba said.
ol