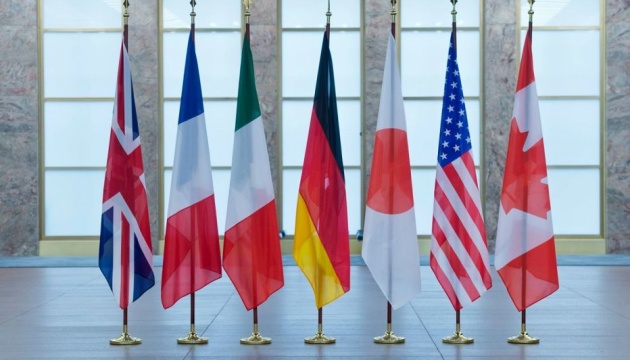 G7 ambassadors unveil plan to support reforms in Ukraine in 2022
The G7 Ambassadors' Support Group for Ukraine has announced the priority areas of cooperation with the country in 2022.
The Group of Seven diplomats shared their common vision of priorities for a secure, prosperous, and resilient Ukraine on Twitter.
According to the document, the G7 Ambassadors will support Ukraine in its progress in three main areas. Among them is the area of ​​"Just and Resilient Institutions," which includes intensifying efforts to implement judicial reform, combat corruption, and build effective governance and institutions.
The "Prosperous Economy" direction includes measures to ensure Ukraine's economic development and the implementation of the "green transition" and energy reform.
The "Secure Country" block of actions supports the reform of the defense and security sectors, as well as that of the law enforcement system.
As Ukrinform reported earlier, on January 1, the chairmanship of the G7 Group of Ambassadors was passed from Britain to Germany.
im