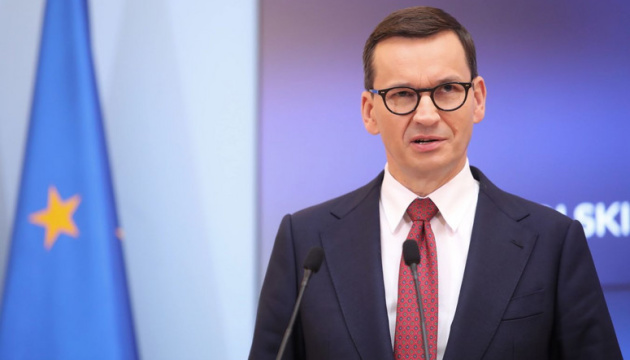 Polish PM to visit Ukraine on Feb 2
Polish Prime Minister Mateusz Morawiecki is planning to visit Ukraine on Tuesday, February 2.
During the visit, he is expected to meet with his Ukrainian counterpart Denys Shmyhal, Ukrinform reports, citing the news site Wpolityce.pl.
"The visit of the prime minister should be a symbol of support for Ukraine," the report said.
According to the report, the Polish government and Polish President Andrzej Duda are planning "many forms of support for Ukraine."
This will be Morawiecki's first visit to Ukraine as Poland's prime minister. He has held this post since December 2017. Last autumn, Morawiecki met with Shmyhal as part of the Economic Forum in Karpacz.
Warsaw on Friday hosts a meeting of the Polish National Security Council to discuss the tense security situation in the region.
op