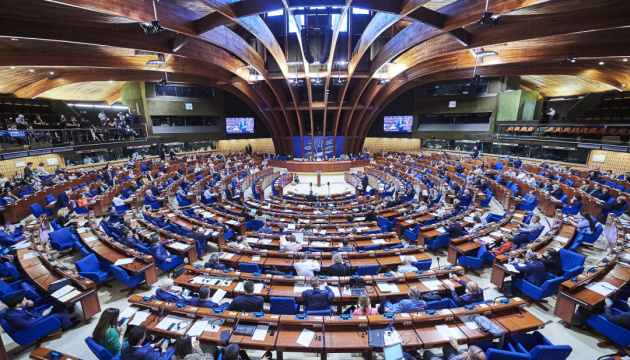 Disappearances in occupied Donbas, Crimea: PACE passes resolution with Ukrainian amendments on Russia
At a meeting on Thursday, the PACE approved Resolution "Ending Enforced Disappearances on the Territory of the Council of Europe," which was amended at the initiative of the Ukrainian delegation.
The amendments refer to the responsibility of the Russian Federation for disappearances in the territories of Ukraine it has temporarily occupied, as reported by Ukrinform.
The Assembly expresses "deep concern over the unclear fate and whereabouts of the victims of enforced disappearance in the territory of the Russian Federation and territories under Russia's effective control, including the Autonomous Republic of Crimea, the city of Sevastopol, parts of Donetsk and Luhansk regions (Ukraine)," the resolution says.
The PACE also invites member states and observers who have not yet taken such measures to classify enforced disappearances as a separate crime within the framework of national criminal law and to provide for prosecution according to the gravity of the crime.
Among the amendments put forward by the Ukrainian delegation and approved by the PACE is the one on developing a mechanism of sanctions that would apply to government agencies, groups, and officials involved in disappearances or obstructing their investigation.
"It is important to use every opportunity to remind the international community, again and again, about the situation in which Ukraine has found itself. And at the January session, as before, we did that," member of the permanent delegation of Ukraine to the PACE, Yevhenia Kravchuk, wrote on Facebook after speaking at the PACE to report on the amendments offered by the Ukrainian delegation.
As Ukrinform reported earlier, yesterday in Strasbourg, the Parliamentary Assembly of the Council of Europe in a resolution adopted during the winter session on the ratification of the Russian delegation's credentials, called on the Russian authorities to withdraw their troops from Ukrainian borders as soon as possible and cease escalating military tensions.
im