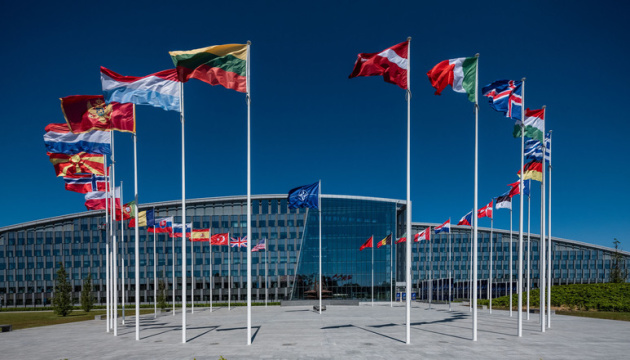 NATO will continue to assist Ukraine in cyber defense - deputy secretary general
The North Atlantic Treaty Organization, which has been working with Ukraine for years to increase its cyber defenses, will continue to do so in the face of growing threats from Russia.
Deputy Secretary General Mircea Geoana said this in his virtual speech at the Cybersec Global 2022 event in Brussels on Tuesday, January 25, according to a statement posted on NATO's website.
"Focusing on the tensions between Russia and Ukraine during his keynote speech, the Deputy Secretary General stressed that NATO has been working with Ukraine for years to increase its cyber defenses, and will continue to do so at pace," the statement reads.
"The use of hybrid attacks against Ukraine, including cyber-attacks and disinformation, as well as the massing of advanced weapons on its borders, underlines the key role of advanced technology in modern warfare," Geoana said.
He stressed that China and Russia are investing heavily and deploying new technologies with little regard for human rights or international law, aggressively challenging NATO's technological edge.
Geoana also noted NATO's leading role with regard to the new technologies, in areas such as artificial intelligence, autonomous systems, biotechnology, big data, hypersonics, quantum computing and space. He recalled that last summer Allies had agreed a new comprehensive cyber defense policy for NATO and went on to say that "we are strengthening our cyber defenses and increasing the resilience of our critical infrastructure and supply chains to reduce our vulnerabilities."
On the night of January 13-14, 2022, hackers launched a massive attack against Ukrainian government websites, affecting more than 70 websites. The State Service for Special Communications and Information Protection of Ukraine managed to quickly resume the operation of most government websites.
op