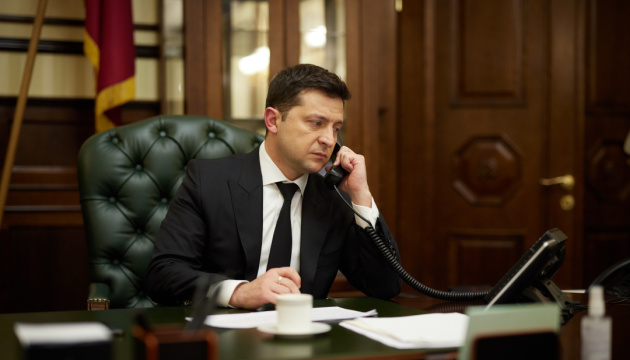 Zelensky, Michel discuss Russia's aggression, preparation of new sanctions
President of Ukraine Volodymyr Zelensky and President of the European Council Charles Michel discussed political and diplomatic ways to de-escalate the security situation around Ukraine and the possibility of preparing preventive sanctions.
This was discussed during a telephone conversation between the leaders, Ukrinform reports with reference to the press service of the President of Ukraine.
"The main focus of the conversation was on the coordination of international political and diplomatic efforts to de-escalate the security situation around our country," the President's Office informs.
It is important for Ukraine to preserve the unity of all EU member states to protect the sovereignty and territorial integrity of our state, Zelensky noted.
According to him, Ukraine will not succumb to provocations but will stay calm together with its partners.
"I am grateful to you, Mr. President of the European Council, and the leaders of the EU countries whose diplomats remain in our country and support us in our work," he said.
The interlocutors also discussed the European Union's current preparation of a broad package of preventive economic, political, and security sanctions that could curb potential further escalation.
In addition, the President of Ukraine stressed the need to ensure the stable development of domestic economy in the current security situation. In that regard, he thanked the European Union for its timely decision to provide EUR 1.2 billion in macro-financial assistance, in particular following a recent conversation with European Commission President Ursula von der Leyen.
ol