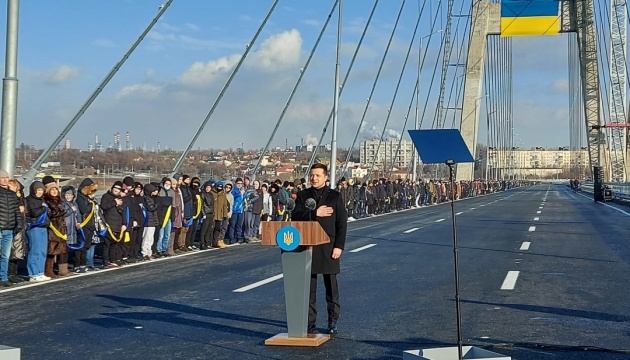 Zelensky opens Ukraine's largest cable-stayed bridge in Zaporizhia
Ukrainian President Volodymyr Zelensky has opened the first part of the country's largest cable-stayed bridge in Zaporizhia, according to an Ukrinform correspondent.
The bridge connects the two banks of the Dnipro River.
On the occasion of Ukraine's Unity Day and the opening of the bridge, 2,000 people formed a nine-kilometer-long human chain. After his speech, Zelensky also joined to form the human chain.
He noted that the task of the current and future Ukrainian generations is to preserve the independence of the state and unity.
"The Unification Act was proclaimed 103 years ago. This is a significant event in the history of Ukraine, the history of Ukraine's statehood, which gives two main and very important guidelines for all future generations: if we do not stop our struggle, sooner or later the united and independent state will be fully restored," Zelensky said.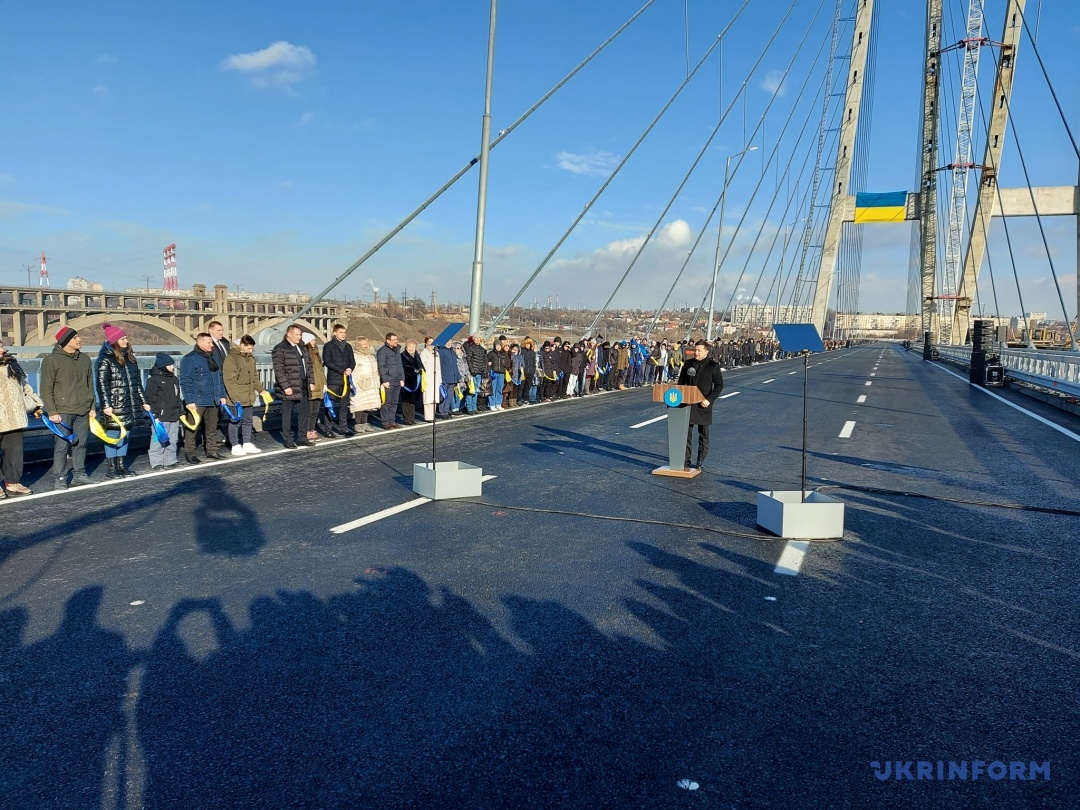 He stressed that Ukraine had gained independence thanks to the efforts of previous generations. According to him, the task of the current and future generations of Ukrainians is to remember the second guideline and preserve Ukraine's independence.
The cable-stayed bridge across the Dnipro River is being built as part of the national program "Great Construction." It is the tallest bridge in Ukraine, as the height of its pylons is 166 meters.
op