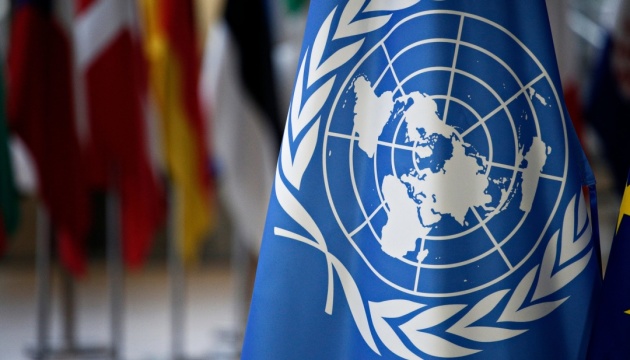 UN must use its mandate to avoid worst-case scenario for Kyiv – Ukraine's delegation
The UN General Assembly must make full use of its mandate to maintain peace and security in order to avoid a worst-case scenario amid the buildup of Russian troops near the borders of Ukraine.
That's according to a statement of the Ukrainian delegation, voiced at an informal meeting of the General Assembly on the occasion of the report of the UNGA head on the priorities of the 76th session, said Deputy Ambassador of Ukraine to the UN, Yuriy Vitrenko, an Ukrinform correspondent reports.
He has noted that in a month comes the eighth anniversary of Russia's aggression against Ukraine.
"[I]nstead of following the calls of the international community, Russia has opted for increasing military threats and insecurity," Vitrenko said.
Under these circumstances, Russia's attempts to pose as a "victim" in need of "security guarantees" appear to be "extremely cynical," Vitrenko added.
According to the diplomat, Russia's categorical demands cannot be accepted. Ukraine, as an independent European state, has sovereign rights to choose its own security arrangements, he stressed.
"The starting point towards any discussion on security guarantees in the Euro-Atlantic region must begin with Russia deescalating the security situation on Ukraine's borders and withdrawing from Donbas and Crimea," the statement said.
Vitrenko called on UN General Assembly President Abdullah Shahid to ensure that the GA "makes full use of its mandate on questions relating to the maintenance of international peace and security to avoid the worst-case scenario."
im