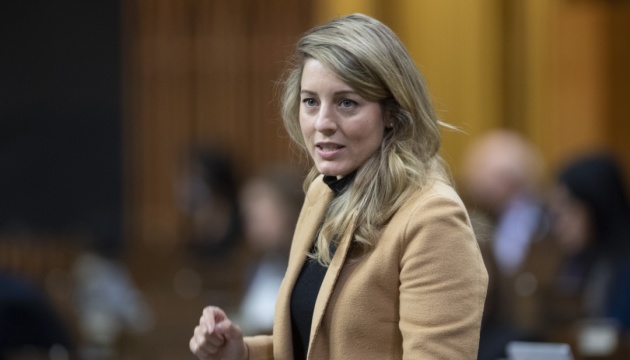 FM: Canada's government to greenlight defensive weapon supplies to Ukraine
Canada's government will endorse a decision to supply defensive weapons to Ukraine in accordance with the current legislation.
Canada's Foreign Affairs Minister Mélanie Joly made a corresponding statement at a joint press conference with Minister of Foreign Affairs of Ukraine Dmytro Kuleba in Kyiv on January 18, an Ukrinform correspondent reported.
"As for military equipment, we have heard from many Ukrainian officials about the need for it. It is important for us to play our part, and we will also endorse this decision," Joly said when asked if Canada plans to start supplying defensive weapons to Ukraine after the United Kingdom.
Canada's foreign minister also noted that Russia had launched a disinformation and propaganda campaign against Ukraine.
"Our message is very clear: Russia's build-up of armed forces around Ukraine is unacceptable, Russia is the aggressor, and we stand side by side with the Ukrainians," Joly stressed.
Photo credit: THE CANADIAN PRESS / Adrian Wyld
ol