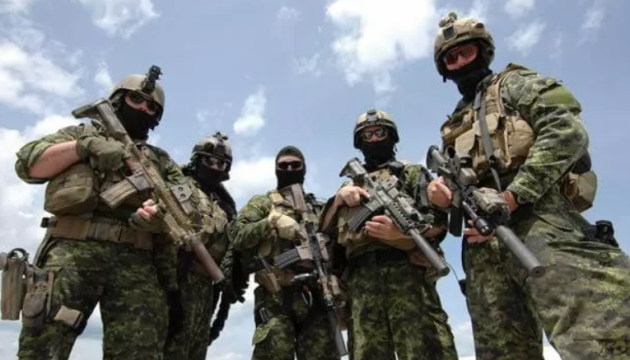 Canada's spec-ops unit deployed in Ukraine - media
Against the background of military escalation by Russia, Canadian special forces operators have been deployed in Ukraine.
This contingent is part of the Canadian Special Operations Regiment, Global News reports citing its own sources in the Canadian government, according to Ukrinform.
"A Canadian Special Forces has been deployed in Ukraine amid rising tensions between the NATO-Russia military alliance," the statement said.
Sources told Global News that the Canadian special operations presence is part of an attempt by NATO allies to deter Russian aggression in Ukraine, and to identify ways to assist the Ukrainian government.
"The unit has also been tasked with helping to develop evacuation plans for Canadian diplomatic personnel in the event of a full-scale invasion, sources said," Global News reported.
It should be noted that Canadian special forces have been training the Ukrainian military for several years as part of the UNIFIER mission.
"[A]lthough sources told Global News the latest special forces contingent, which left for Ukraine around Jan. 9, is not conducting training," the outlet concludes.
It should be recalled that within the UNIFIER mission in Ukraine nearly 200 Canadian military train Ukrainian troops. The mandate of the current mission expires in a few months. If it is not prolonged, the Canadian military will leave the Ukrainian territory.
Photo: special-ops.org
im