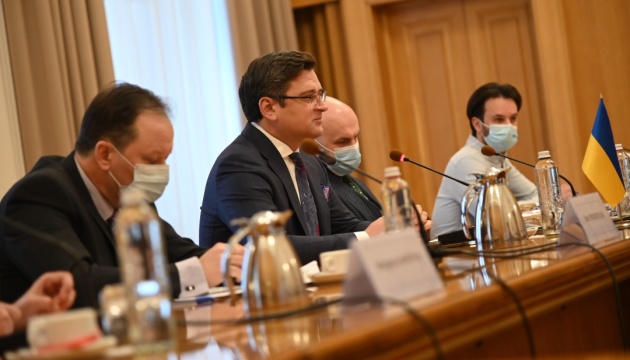 No plans for offensive operations in Donbas - MFA Ukraine
Ukraine has never planned and does not plan any offensive operations in eastern Ukraine. Instead, together with its partners in the Normandy format, Kyiv has consistently sought ways to resolve the crisis through political and diplomatic means.
That's according to Minister for Foreign Affairs of Ukraine, Dmytro Kuleba, who addressed the issue via Twitter.
Kuleba reiterated the statement in a comment for the French newspaper Le Figaro.
"Ukraine has never planned and does not plan to launch offensive military operations in the Donbas. On the contrary, with France & Germany as mediators, we have spent 2021 seeking political & diplomatic solutions based on the Minsk agreements," the tweet reads.
As reported earlier, Russian President's Spokesman Dmitry Peskov said yesterday that Russia would retain increased military presence near Ukraine's borders as a "response to tensions and a hostile atmosphere" and in connection with "NATO infrastructure advancing" toward Russia's borders.
im