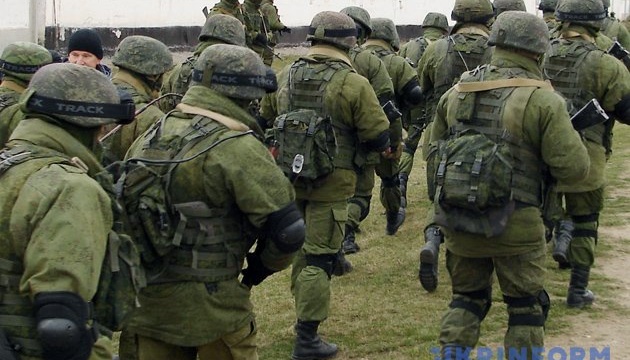 U.S. says Russia looking for pretext to invade Ukraine
The threat of a Russian military invasion of Ukraine is "high" as Putin could pursue with the move under any pretext or even without any but the United States and its allies are ready for any scenarios.
This was stated on Thursday during a White House briefing by U.S. President's National Security Advisor Jake Sullivan, an Ukrinform correspondent reports.
"[I]t is certainly the case that the threat of military invasion is high," Sullivan said.
The official stressed that no one in the U.S. administration has any illusions about the prospects for potential conflict and potential military escalation by Russia.
According to Sullivan, the U.S. intelligence community has developed information that Russia is laying the groundwork to have the option of fabricating a pretext for an invasion, including through sabotage activities and information operations, by accusing Ukraine of preparing an imminent attack against Russian forces in Eastern Ukraine.
At the same time, Biden's advisor noted that the intelligence has no information yet on whether Putin has made a final decision on his further intentions as regards Ukraine. According to the official, "the United States and our European allies and partners are prepared for multiple different eventualities."
Sullivan stressed that the American side aims to pursue further diplomatic efforts to advance security and stability.
"We are also united with our allies and partners that if Russia chooses to go a different way for whatever reason, or no reason at all — well, we'll be ready for that," the White House advisor said.
Describing the recent talks with the Russians on the part of the United States and NATO, Sullivan called them "frank and direct," adding that no agreement had been reached so far. In this regard, he noted that the United States would first consult with the allies in Europe.
He reiterated that the U.S. had been "very clear" with Russia on the costs and consequences of further military action or destabilization in Ukraine.
As Ukrinform reported earlier, talks with the Russian side took place this week in the formats of the U.S.-Russia Strategic Stability Dialogue in Geneva and the NATO-Russia Council in Brussels. Also, a meeting within the framework of the OSCE Permanent Council was held in Vienna on Thursday.
im