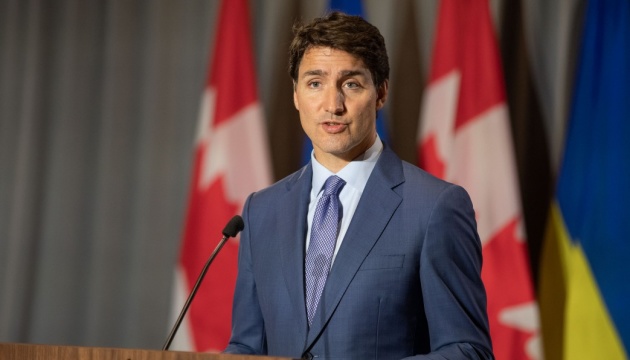 Ukraine's partners coordinating on united stance against Russian provocations - Trudeau
Canada has steadfastly supported Ukraine in the face of the threat of a possible escalation of Russian aggression.
This was reported in the Office of the Prime Minister of Canada following a phone call between Volodymyr Zelensky and Justin Trudeau, according to an Ukrinform correspondent
Trudeau reaffirmed "Canada's steadfast support for the sovereignty and territorial integrity of Ukraine and emphasized that any military incursion into Ukraine would have serious consequences, including coordinated sanctions," the statement reads.
Trudeau's office added that the two leaders also discussed the importance of economic and judicial reforms in Ukraine for maintaining peace and prosperity in the country.
The president and prime minister have spoken out about the downing of UIA Flight 752 and their determination to continue to demand justice from Iran for the victims of the tragedy, the Canadian prime minister's office added.
As Ukrinform reported, President Volodymyr Zelensky discussed with Canadian Prime Minister Justin Trudeau the security situation in eastern Ukraine and the issue of fair compensation to the families of the victims of the UIA plane crash in Iran.
im