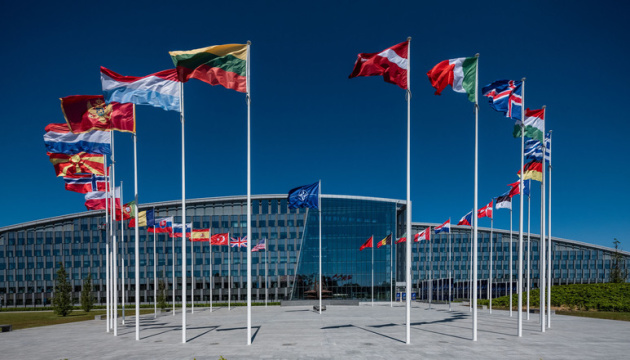 NATO to hold extraordinary meeting amid Russian military buildup near Ukraine
NATO foreign ministers will hold an extraordinary virtual meeting on January 7 in the wake of a continued buildup of Russian forces in and around Ukraine's borders.
That's according to the NATO press service, Ukrinform reports.
"An extraordinary virtual meeting of the North Atlantic Council (NAC) at the level of Ministers of Foreign Affairs will be held via VTC on Friday 7 January 2022," the press release says.
NATO foreign ministers will discuss Russia's military build-up in and around Ukraine and broader European security issues, as noted in the release.
The meeting will be chaired by the NATO Secretary General Jens Stoltenberg.
As Ukrinform reported earlier, U.S. Secretary of State Antony Blinken and his counterparts representing the Bucharest Nine (B9) group of eastern flank NATO allies on Monday discussed the situation related to the amassing of Russian troops along the Ukrainian border. The parties agreed it was necessary to stand by a "united, ready, and resolute NATO stance" to ensure collective defense of allies.
Earlier, U.S. President Joe Biden said in a phone call with Ukrainian President Volodymyr Zelensky that the United States, its allies and partners would deliver a resolute response in the event of a further Russian invasion of Ukraine.
im