Yermak, G7, EU ambassadors discuss security situation near Ukraine border, Donbas
Andriy Yermak, head of the Ukrainian President's Office, has met with the ambassadors of the G7 and the European Union to Ukraine to discuss the security situation near Ukraine's borders, the Donbas peace process and the law on limiting the influence of oligarchs, according to the website of the head of state.
"At the beginning of the conversation, he [Yermak] informed foreign diplomats about the progress of peaceful settlement in Donbas and the return of temporarily occupied territories, as well as tensions around the state borders of Ukraine," the report said.
Yermak thanked international partners for their support and assistance to Ukraine at various levels in connection with this situation and possible escalation by Russia.
In the context of the negotiation process on Donbas, Yermak and the ambassadors of the G7 and the EU exchanged their views on the work of the Trilateral Contact Group and Ukraine's initiatives on this platform.
Yermak spoke about domestic political processes in the country. He stressed that there are external and internal forces that are interested in destabilizing the situation. He noted that there is also opposition to reforms from the old system.
"I would like to note that this law [on limiting the influence of oligarchs] is not directed against any particular person. Its goal is to exclude any possibility for oligarchic businesses to influence political processes, 'buy' politicians and manipulate the media. At the same time, no one will take anything from anyone and no one will violate anyone's rights," he said.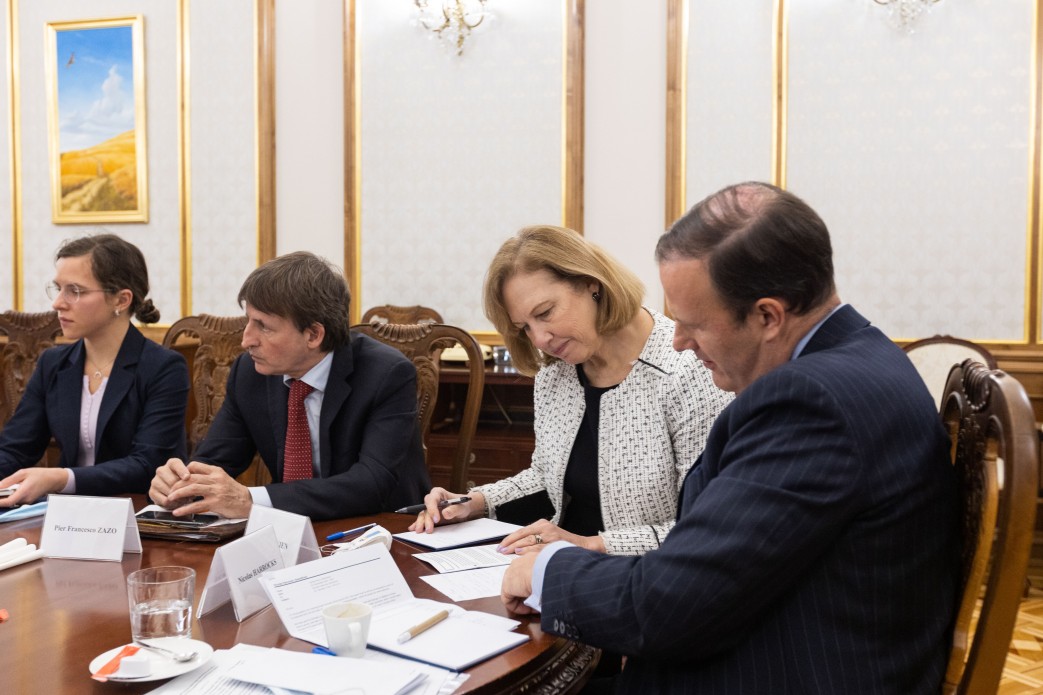 During the conversation, the parties also raised the issue of adopting a law on improving the organizational and legal framework of the Security Service of Ukraine, holding a competition to select a new head of the Specialized Anti-Corruption Prosecutor's Office and the progress of judicial reform.
Yermak said the president was interested in bringing these processes to the result expected by Ukrainian society and Ukraine's foreign partners.
Photo credit: President's Office
op