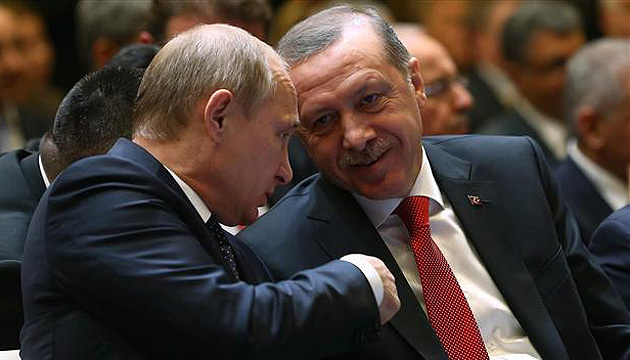 Erdogan, Putin discuss situation in Ukraine
Turkish President Recep Tayyip Erdogan and Russian President Vladimir Putin have held a phone conversation to discuss the situation in a number of countries, including Ukraine.
That's according to the Anadolu news agency, which cites the administration of the Turkish president, Ukrinform reports.
"Erdogan and Putin discussed regional issues, including processes between Azerbaijan and Armenia. In addition, there was an exchange of views on the situation in Syria, Libya and Ukraine," the statement said.
It adds that according to the Kremlin, Putin informed Erdogan about the main results of a trilateral meeting between the leaders of Russia, Azerbaijan and Armenia, which took place in Sochi on November 26.
Erdogan said on November 29 that Ankara was ready to act as a mediator in settling the situation in eastern Ukraine. However, the Russian Foreign Ministry rejected the proposal.
Photo: AA