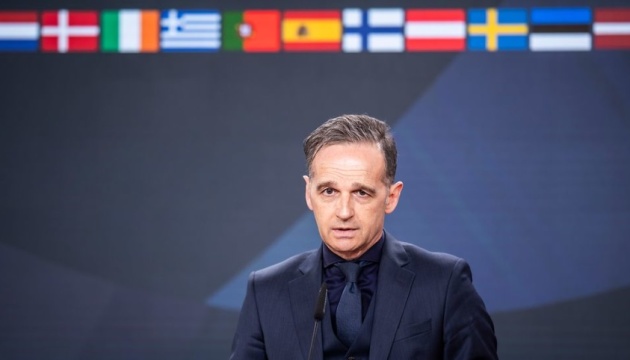 Maas reminds Russia of its signature under Minsk agreements
Russia has signed the Minsk agreements, so it must contribute to the peaceful settlement of the conflict in eastern Ukraine, Germany's Acting Foreign Minister Heiko Maas has said.
According to an Ukrinform correspondent, he said this at the 28th OSCE Ministerial Council in Stockholm on December 2.
"If we are talking here about the 'spirit of Helsinki,' it would be worth recalling the 'spirit of Minsk,' because the way to resolve this conflict was written out in Minsk, and (the agreements) were signed by Ukraine and Russia. And we would be very happy if our Russian friends would remind themselves that they put signatures under this document, and only they can thus decide what was agreed upon there," Maas said.
According to him, daily ceasefire violations in eastern Ukraine have increased "in an alarming way." The diplomat noted that it is especially regrettable from the point of view of the OSCE that the mandate of its observer mission on the Ukrainian-Russian border was not extended, which undermines valuable confidence-building measures.
"Thus, the conflict in eastern Ukraine remains a big topic for all of us, because it threatens peace in the region," Maas concluded.
op