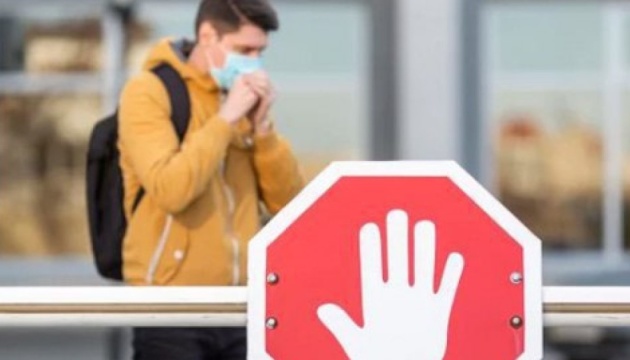 Ukraine to restrict entry from eight African countries due to spread of Omicron variant
The Cabinet of Ministers of Ukraine will restrict entry from South Africa and seven other African countries due to the spread of the new coronavirus variant Omicron.
Ukrainian Prime Minister Denys Shmyhal said this at a government meeting on Thursday, December 2, according to an Ukrinform correspondent.
"The WHO has recently warned that the new coronavirus variant Omicron poses a very high risk around the world and could lead to serious consequences. [...] To prevent the spread of the new coronavirus variant, we will adopt a resolution banning the crossing of the Ukrainian border by citizens of countries where the spread of the new variant has been recorded. These are South Africa, the Republic of Botswana, Zimbabwe, Namibia, the Republic of Mozambique and a number of other African countries," Shmyhal said.
At the same time, according to him, Ukrainian citizens arriving from these countries will have to self-isolate for 14 days.
Shmyhal added that such measures have already been introduced in the United Kingdom, Canada, the United States, Israel and other countries.
The Omicron variant was first discovered in southern Africa in November. Experts believe that it is spreading much faster than other coronavirus variants discovered by scientists during the pandemic and contains a large number of mutations.
The Omicron variant has already been recorded in more than 20 countries.
op