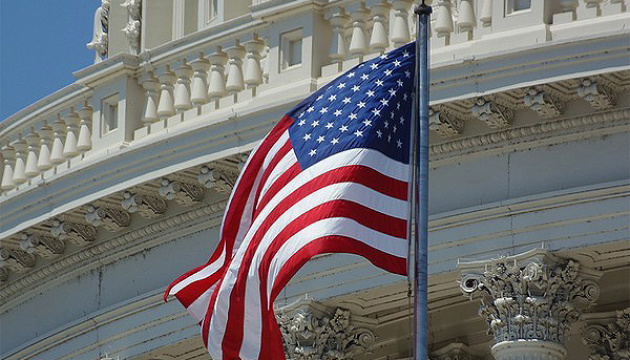 U.S. urges Russia, Ukraine to return to Minsk dialogue
The United States sees diplomatic efforts as the only responsible way to resolve current military tensions around Ukraine, and calls on Russia and Ukraine to return to dialogue in the format of the Minsk agreements.
That's according to U.S. Secretary of State Antony Blinken who spoke in Riga on Wednesday, December 1, following a two-day NATO foreign ministerial, an Ukrinform correspondent reports.
"Diplomacy is the only responsible way to resolve this potential crisis. The most promising avenue for diplomacy is for Russia and Ukraine to return to dialogue in the context of the Minsk agreements, which aims to end the armed conflict in eastern Ukraine, "said the top diplomat.
He recalled that Russian President Vladimir Putin had recently claimed there was "no alternative to the full implementation of the Minsk agreements." President Volodymyr Zelensky of Ukraine has also reiterated his commitment to Minsk.
"The United States reaffirms our support for diplomacy and for implementing the Minsk agreements. We call on all sides to restore the ceasefire to July 2020 levels. And we urge Russia to de-escalate, to reverse the recent troop buildup, to return forces to normal peace-time positions, to pull back heavy weapons and forces from the line of contact in eastern Ukraine, to refrain from further intimidation and attempts to destabilize Ukraine internally, and to leave plans for further military action behind," remarked Antony Blinken.
He stressed that the United States remains steadfast in upholding Ukraine's sovereignty and territorial integrity, and is committed to a security partnership with Ukraine.
"And just as we've been clear with Moscow, we're also urging Ukraine to continue to exercise restraint. Because again, the Russian playbook is to claim provocation for something that they were planning to do all along," said the U.S. Secretary of State.
He added that on December 2, he was ready to continue consultations at the OSCE foreign ministers meeting "where I'll also meet with Ukrainian Foreign Minister Kuleba and Russian Foreign Minister Lavrov."
He noted that it is through diplomacy that the United States wants to avert a crisis that could have far-reaching and long-lasting consequences for U.S. relations with Moscow, for Russia's relations with Europe, and for international peace and security.
A two-day meeting of NATO Foreign Ministers was held in Riga from November 30 to December 1 to discuss the current security situation and preparations for the next Alliance summit in Madrid.
On December 1, the heads of the foreign ministries of Ukraine and Georgia were invited to participate in the meeting of NATO government officials.
im