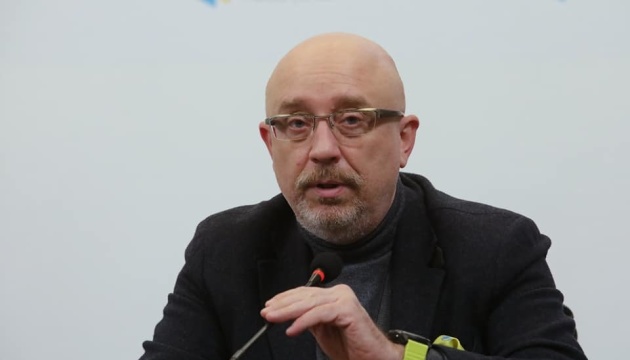 Ukraine's defense minister, head of Israel's National Security Council discuss security issues
Ukrainian Defense Minister Oleksiy Reznikov has met with Head of the National Security Council of Israel Eyal Hulata as part of a working visit to Israel, the Ukrainian Defense Ministry's press service has reported.
Reznikov thanked Hulata for the systematic policy that Israel has consistently demonstrated during the UN vote on the protection of Ukraine's territorial integrity and sovereignty, including at the current session of the UN General Assembly, the report said.
"We highly appreciate the results of the visit of the President of Israel to Ukraine. At the invitation of Mr. Isaac Herzog, President of Ukraine Volodymyr Zelensky plans to pay a visit to Israel next year. Also, all people of Ukraine are grateful to Israel for its consistent support of Ukraine," Reznikov said.
Among other important aspects, the two countries' delegations discussed pressing security issues in the region. Reznikov also invited his counterpart to visit Ukraine.
The Ukrainian delegation included Deputy Minister of Defense for European Integration Anatoliy Petrenko, Ukrainian Ambassador to Israel Yevhen Korniychuk and Advisor to the Minister of Defense of Ukraine Andriy Myroshnichenko.
On behalf of the State of Israel, the meeting was attended by Deputy Head of the National Security Council of Israel Avivit Bar-Ilan and Israeli Ambassador to Ukraine Michael Brodsky.