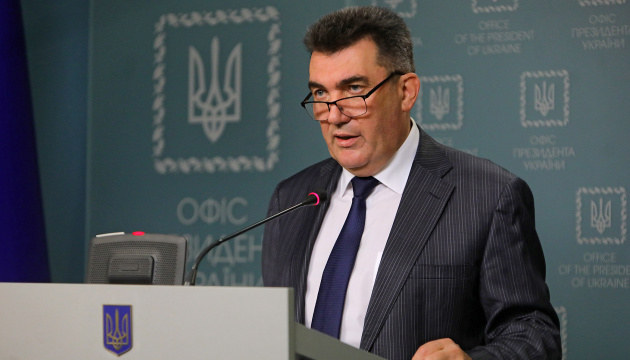 Danilov: Ukraine will get international assistance in case of Russia's offensive
International partners will help Kyiv if Russia dares to invade Ukraine.
"The only thing that remains unclear is whether Putin will act on the offensive, and if so, when. However, we must be ready in any case and our partners have assured us that they will help Ukraine as much as possible in the turning point," Secretary of the National Security and Defense Council of Ukraine Oleksiy Danilov said in an interview with Ukrinform following his visit to Canada.
According to him, Ukraine's partners are perfectly aware of the current security situation in the country. "It is no secret that we exchange intelligence data, so almost everyone understands what is happening," said the Secretary of the National Security and Defense Council.
He also added that he called on the international community to make efforts to release Maria Kolesnikova in Belarus, who was sentenced to 11 years in prison for her opposition political activities. "The woman must be released. The whole world must unite for this," Danilov stressed.
As reported, last week Danilov, leading the Ukrainian government delegation, took part in the Halifax International Security Forum, where he held a series of meetings with officials from partner countries.
ol