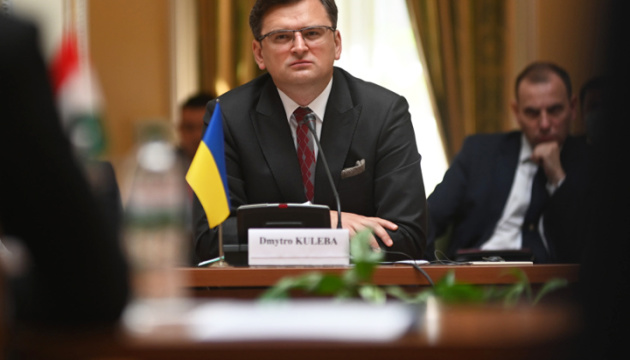 Kuleba names two factors determining Russia's moves on Ukraine
Russia may go for a full-scale military invasion of Ukraine, while the government in Kyiv is working hard to prevent this from happening.
That's according to Ukraine's Minister for Foreign Affairs Dmytro Kuleba, who spoke on Ukraine 24 TV, Ukrinform reports.
The top diplomat said Russia had been trying to weaken Ukraine since 2014, applying a range of tools.
"Russia's main goal is to make Ukraine as weak as possible ... by destabilizing it from within, blocking Ukraine's cooperation with other states in the area of defense. Meanwhile, the president of Ukraine sets a completely different task – to make Ukraine as strong as possible," he said.
In Kuleba's opinion, Russian President Vladimir Putin is indeed looking into the possibility of a new offensive operation targeting Ukraine.
"Whether he will implement the option depends on the two factors: our strength and calm of Ukrainians, as well as coordination and strength of our partners' action," Kuleba added.
As reported, the head of Ukraine's military intelligence agency, Kyrylo Budanov, said Russia had amassed over 92,000 troops near the borders of Ukraine and that the offensive could launch in late January - early February 2022.
According to Budanov, the offensive is likely to include airstrikes, artillery and armor attacks, followed by airborne and amphibious assaults, including in Odesa and Mariupol, as well as a smaller-scale incursion via Belarus.
im