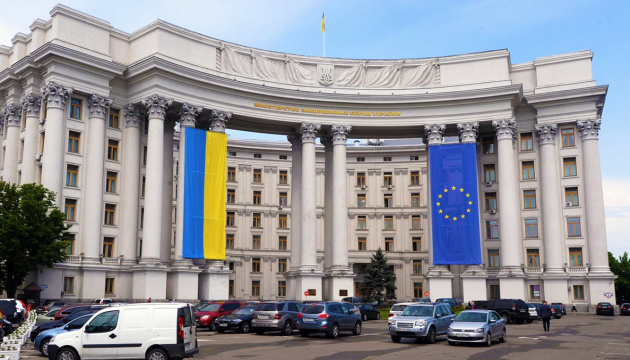 Ukrainian Foreign Ministry issues travel warning for Ethiopia
The Ukrainian Foreign Ministry has advised Ukrainian citizens to temporarily refrain from traveling to Ethiopia due to the escalation of the security situation and the imposition of a state of emergency in that country, according to recommendations provided by the ministry.
"Citizens who stay in Ethiopia are strongly encouraged to avoid visiting the north-western provinces of the country, to restrict movement between settlements, to register with the DRUH electronic system, to monitor reports on the situation, and to consider reducing their stay in the country," the statement reads.
In case of an emergency or other circumstances that require an immediate consular response, Ukrainian citizens were advised to immediately contact the Embassy of Ukraine in Ethiopia (the hotline number +251 (967) 41-90-01, e-mail: emb_et@mfa.gov.ua) or the round-the-clock hotline of the Ukrainian Foreign Ministry by phone +38 044 238-16-57, e-mail: cons_or@mfa.gov.ua.
Ethiopia declared a six-month state of emergency on November 2 when it emerged that forces from the northern region of Tigray were approaching the capital Addis Ababa.
Earlier reports said that that the rebels had captured two towns on their way to the capital. These are the towns of Dessie and Kombolcha that are located on the main road from Addis Ababa and are of strategic importance.
op