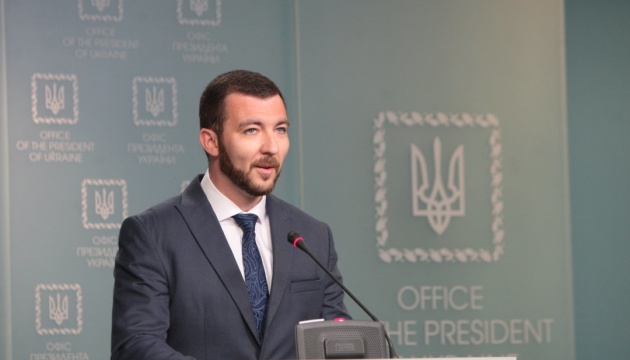 Further talks in Normandy format in limbo - Zelensky's spox
Prospects are dim for further work of the Normandy Four platform of talks on Donbas settlement, involving Ukraine, France, Germany, and Russia.
That's according to Serhiy Nykyforov, Press Secretary for the President of Ukraine, who spoke at a panel show on Dom TV Sunday, answering questions about the possibility of discussing environmental issues in the east of Ukraine within the Normandy Four negotiations, Ukrinform reports.
"I have no unambiguous answer at the moment. The Normandy format as such, its continued work is a big question. They can't agree on holding the next summit in the Normandy format at the highest level, even the ministers haven't met yet. So even the political part, the political agenda of the Normandy Four is in limbo, let alone the environmental part. There's no answer at the moment, although this is really a right topic to discuss at high levels in the Normandy format," Nykyforov explained.
As reported earlier, the parties to the Normandy format have not met for a year already. The last time the N4 leaders talked was via video link in November 2020. Prior to that, they met in Paris in December 2019, after a three-year break.
Ukraine authorities have noted the ineffectiveness of the current Normandy format, promoting that the U.S. be engaged in the negotiation process.
im