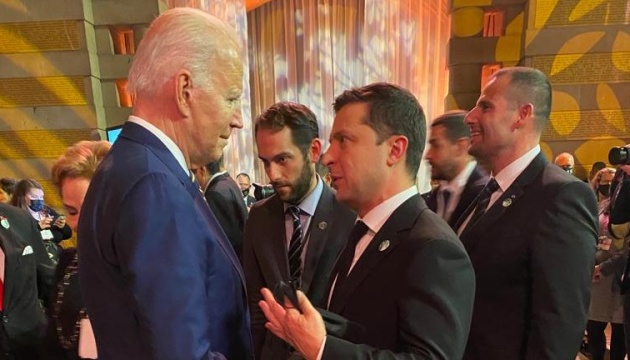 Zelensky, Biden discuss security situation in Ukraine
On the sidelines of the Climate Change Conference in Glasgow, President of Ukraine Volodymyr Zelensky met with the President of the United States, Joe Biden, to discuss the security situation in eastern Ukraine.
That's according to Zelensky's tweet posted Tuesday.
"During a conversation with POTUS in Glasgow, the security situation in Donbas was discussed. The U.S. continues to support territorial integrity and reforms in Ukraine," Zelensky tweeted.
As Ukrinform reported earlier, President Zelensky arrived in Glasgow on Monday to take part in the COP26 climate summit.
On the summit's sidelines, the president has already met with a number of foreign leaders, including UK Prime Minister Boris Johnson, Canadian Prime Minister Justin Trudeau, and others.
im