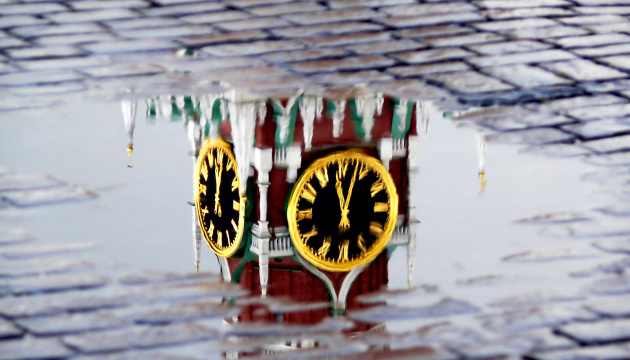 Kremlin says reports on movement of forces near Ukraine border Russia's "low-quality media spin"
Dmitry Peskov, the Russian president's Spokesman, claims the movement of Russian military hardware and army units across the country is exclusively an internal matter.
That's according to RBC, Ukrinform reports.
Speaking with journalists, the Kremlin spox was asked to comment on a recent article by Politico, where satellite images were published of the alleged movement of Russian military hardware near the town of Yelnya, Smolensk region, noting that Russia is amassing its forces near the border with Ukraine (the town is located some 250 km from the Ukrainian border and 100 km from the Belarusian one).
"You see, probably, the quality of these publications shouldn't even be commented on and shouldn't be a subject of anyone's attention. We're talking about the border with Ukraine, while they're showing the border with Belarus," Peskov said, dismissing the report. He stated that "it is not worth wasting time on looking into such low-quality spins."
Earlier, Politico wrote that the pictures were taken by Maxar Technologies on November 1. In addition, citing data from the British-based Jane's, the outlet reported that the military hardware from Russia's 4th Panzer Division was being moved closer to the border with Ukraine, to the areas near Kursk and Bryansk.
The Washington Post was the first to break the news on October 30 on the alleged build-up of Russian forces on the border with Ukraine. The newspaper said certain officials in the United States and the European Union recorded unusual movements of hardware and forces on Russia's western flank, which did not seem to be a drill.
The publication also referred to videos being posted on the Internet showing cargo trains and convoys transport hardware to the south and west of the country.
At the same time, commenting on the WaPo report, the Main Intelligence Directorate of the Ukrainian Defense Ministry said it had recorded no additional movements of Russian units, weapons, and military hardware along Ukraine's state border, adding that the analysts saw the reports on the amassing of Russian troops as an element of an information psy-op.
im