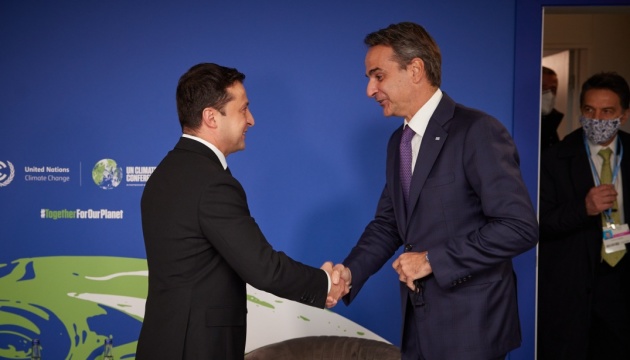 Zelensky thanks Greek PM for participating in Crimea Platform
Ukrainian President Volodymyr Zelensky has met with Greek Prime Minister Kyriakos Mitsotakis on the sidelines of the COP 26 UN Climate Change Conference and thanked him for support for Ukraine's territorial integrity and participation in the Crimea Platform summit.
According to Ukrinform, Zelensky wrote this on Twitter.
"I thanked Kyriakos Mitsotakis for Greece's support of Ukraine's territorial integrity and participation in the work of the Crimea Platform," Zelensky wrote.
According to the president, "our cooperation in fighting the recent fires in Greece is a sign of true friendship."
Zelensky also said both parties had agreed to enhance the economic component and bilateral cooperation.
According to the president's press service, special attention was paid to European and Euro-Atlantic integration of Ukraine.
Zelensky emphasized the importance of recognizing Ukraine's EU membership perspective for the success of the transformation process in the country. He expressed hope that Greece will be among the countries that will support Ukraine's European perspective.
Zelensky informed Mitsotakis about the security situation in Donbas and the course of negotiations within the Normandy and Minsk formats.
They also exchanged information on the situation with the COVID-19 pandemic in both countries and the steps being taken to overcome it.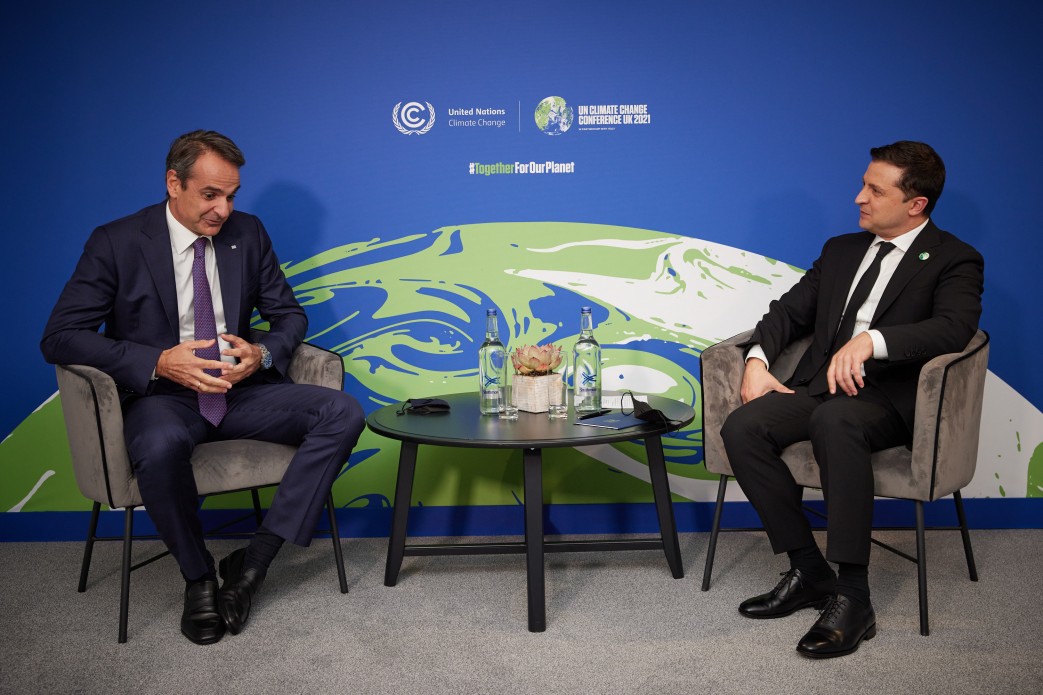 Both parties discussed measures of political dialogue in the near future and ways to intensify bilateral cooperation in areas of mutual interest.
It was agreed to exchange visits to intensify bilateral cooperation.
Photo credit: President's Office, Volodymyr Zelensky, Twitter