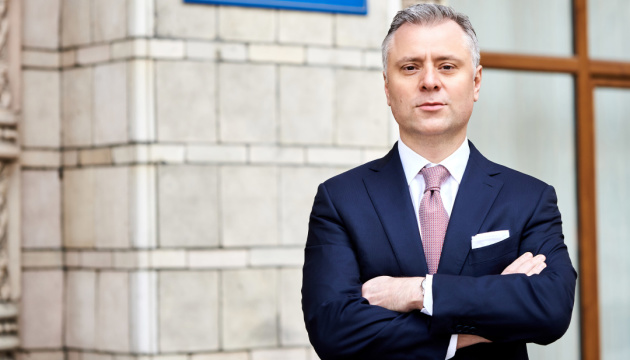 Russia seeks to have Europe tied with long-term gas deals - Naftogaz CEO
Russia plans to return to long-term gas supply contracts, thus "tying" European countries to it.
That's according to Yuriy Vitrenko, Chairman of the Board of Naftogaz of Ukraine, Ukrinform reports with reference to the company press service.
"Putin doesn't hide that he's willing to return to the system of long-term contracts, while in the long run he is actually tying European countries to himself and arranging a geopolitical scheming as regards each of them," Vitrenko said.
He also said Russia was demonstratively using gas as a geopolitical weapon to blackmail Europe and persuade it to certify Nord Stream 2 as soon as possible.
Vitrenko reminded that Gazprom artificially curbed gas supplies to Europe to a record low, which led to a sharp gas price hike on the European market. At the same time, the Ukrainian transit route is being blocked for producers from East Asia and Russian gas companies other than Gazprom.
Polish Prime Minister Mateusz Morawiecki has earlier linked the ongoing energy crisis and skyrocketing gas prices in Europe to EU's excessive dependence on Gazprom.
On September 10, Gazprom announced the completion of the Nord Stream 2 gas pipeline construction.
The pipe runs from Russia to Germany, bypassing Ukraine, laid along the bottom of the Baltic Sea. The sole shareholder in the project is Gazprom. Currently, the pipeline is awaiting certification by a German regulator.
Ukraine, Poland, the Baltic States, and the United States have been opposing the project. The governments of these countries, as well as an influential group of European Parliament members, believe Moscow is already using Nord Stream 2 as a hybrid energy weapon against Ukraine and the entire European community.
im