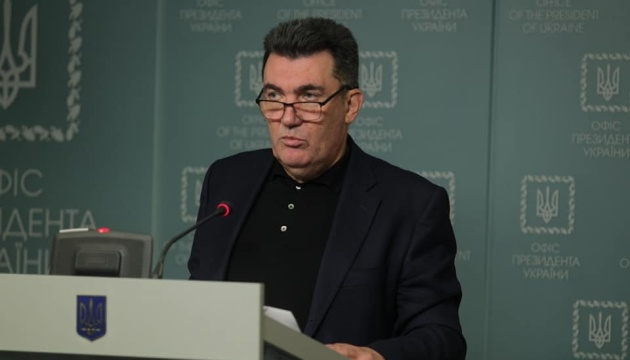 Three groups of influence pushing Russia's interests operating in Ukraine - NSDC secretary
There are three groups of influence in Ukraine, representing the interests of the Russian Federation, all fighting for supremacy.
That's according to Oleksiy Danilov, the Secretary of the National Security and Defense Council, who spoke with RBC-Ukraine.
"Let's put it this way. What is happening in the Russian direction today? In the Russian direction, there is now colossal infighting for influence in Ukraine among those operating in our country's territory. There is an ongoing clash between these groups. (Vladimir Putin's major political operative Viktor – ed.) Medvedchuk was part of one of these groups; he was, so to speak, favored, given that he is Putin's godfather. Now there's an altercation between these groups on who will be the senior here, who will represent the interests of the Russian Federation. Are there many such groups? I'm aware of at least three groups that are in squabbles as to who will represent Putin's interests here. The group that broke up was Medvedchuk's, the fourth one," Danilov said.
Asked whether it could be the case that Viktor Medvedchuk wins the lawsuits filed against Ukraine with the European Court of Human Rights, Danilov responded: "We will not comment on the European bodies and all these issues. Let's see how this goes, when and what arguments will be presented by either side, and then we will discuss the issue. Will they be dealing with this issue? Well, most likely they will because there is enough money to hire expensive lawyers to support the suits, deal with them, and move them forward."
At the same time, Danilov noted that Medvedchuk was put under house arrest not because of sanctions the NSDC had imposed earlier. "Sanctions have nothing to do with this as we only took preventive measures. Still, if certain processes were ongoing in 2014, 2015, and 2016, the public should be aware of them. It is necessary to clearly see the consequences of certain actions. By the way, this applies not only to Medvedchuk," he added.
As Ukrinform reported earlier, President Volodymyr Zelensky said swapping MP Viktor Medvedchuk for Ukrainian political prisoners illegally held in Russia is possible if it turns out that Medvedchuk holds Russian citizenship.
im