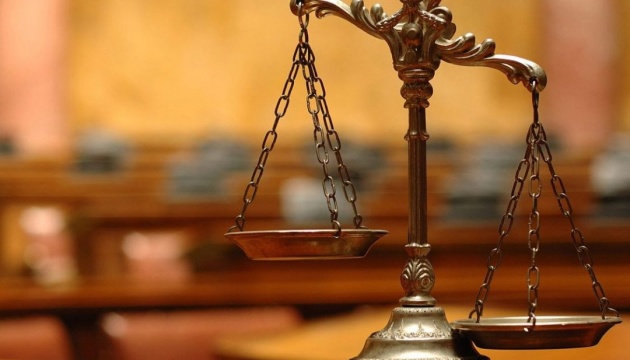 Russian Navy official to be tried in Ukraine court
A court in Ukraine is launching a trial of the chief of Russian Navy's Black Sea Fleet combat training department on charges of inciting treason.
That's according to the Office of the Prosecutor General, Ukrinform reports.
A pre-trial investigation in absentia has been completed, the report says, adding that the indictment has been forwarded to court.
The Russian Navy official has been charged with aiding and abetting actions toward altering Ukraine's borders, inciting treason, and assisting in waging aggressive war, the press service notes.
According to the inquiry, on March 3, 2014, the official in question arrived at a Ukrainian Navy base in Novoozerne, Crimea.
Through persuasion, bribery, and threats, he persuaded local officers to commit treason. Among those whom he addressed offers to surrender were the commander of the Kostiantyn Olshansky, Ukraine Navy large landing ship, deputy commander of the Southern Naval Base of the Armed Forces of Ukraine, chief of staff of the same base, and commander of the 5th Surface Ships Brigade.
The accused officer was coercing the said officials to side with the enemy and facilitate subversive action targeting Ukraine. If they refused, the Russian officer threatened that the Russian Black Sea Fleet forces would attack their subordinates.
The pre-trial investigation was completed by the Main Investigation Department of the Security Service of Ukraine.
As Ukrinform reported earlier, on October 11, the Permanent Court of Arbitration in The Hague started hearing in the case Ukraine v. Russia over the detention of Ukrainian naval vessels and servicemen on November 25, 2018.
Off the coast of the occupied Crimea, Russian border guards fired on and seized three Ukrainian warships and detained 24 sailors. The servicemen were accused of illegally crossing the Russian border (punished by up to six years in prison).
At the latest hearing in the case, Ukraine insisted Russia had violated the fundamental principle of maritime law, which is the immunity of warships guaranteed by UNCLOS.
im