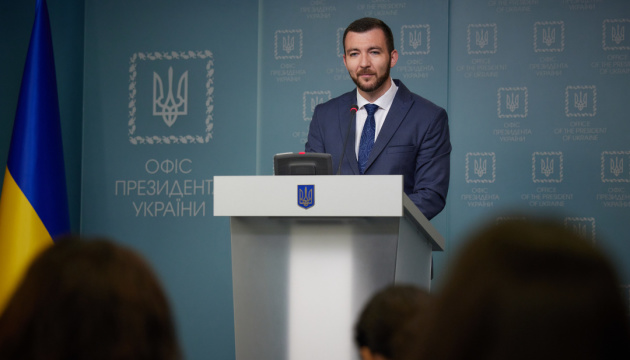 Medvedev speaks from "political graveyard" - Zelensky's spox on recent op-ed by Russian official
Dmitry Medvedev's article for Kommersant about relations with Ukraine's current leadership could be an attempt to regain public attention as the official's current employer, the Security Council, is Russia's political graveyard.
That's according to Serhiy Nykyforov, Spokesman for President Volodymyr Zelensky, who made the comment on the air of Dom TV, Ukrinform reports.
"Currently, he represents a political cemetery – the Security Council, which has absolutely no influence. Therefore, the article of his is perhaps an attempt to remind people about himself, show that he's still out there, Medvedev, because no one remembers him for anything but such attacks," Nykyforov said.
Also, it remains an open question, whether Medvedev's superiors sanctioned the "attack," Nykyforov suggested.
"If they did, this testifies to a sad situation regarding the level of political debate in Russia… If Russia's top leadership didn't authorize it, then it's just arrogant nonsense," said the president's spokesman.
Nykyforov also clarified that the most important question he asks himself is not how Ukraine could react to the piece, but whether it is necessary to react at all.
"I am glad, by the way, that none of the Ukrainian leaders reacted publicly to the op-ed. Because it would mean giving Medvedev some weight. He has already been forgotten, so this is his attempt to remind people of himself. But it failed because officially nobody reacted to it, and it seems to me that it is great, that's the right way," Nykyforov informed.
As reported, last Monday, Russia's Kommersant newspaper published an article by Deputy Chairman of the Russian Security Council, Dmitry Medvedev, on government relations with the current leadership of Ukraine.
On the same day, Mykhailo Podoliak, an adviser to the head of the Ukrainian President's Office, told Ukrinform in response to Medvedev's article that the Ukrainian side in the negotiation process only considers the position of the Russian president, while statements by his entourage remain a secondary issue.
im