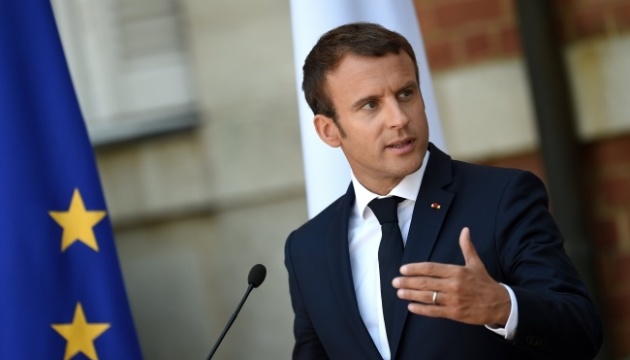 Macron may visit Kyiv in late November – ex-ambassador Shamshur
French President Emmanuel Macron may visit Kyiv in late November, former Ukrainian Ambassador to France Oleh Shamshur has said.
According to Ukrinform, he wrote this in his article "Will Macron Have Time to Come to Ukraine?" for the Dzerkalo Tyzhnia news site.
"The issue of the French president's visit to Ukraine (after a 23-year hiatus) seems to have finally moved to the practical level. The polite and reassuring phrases that the host of the Elysee Palace 'has a desire, and the possibility of a visit is being considered,' which I had heard dozens of times from my French colleagues during my work in Paris, have transformed, according to my information, into the coordination of dates and the filling of a top-level meeting with practical content. Apparently, a significant part of the talks was devoted to this during a recent visit to Kyiv by Emmanuel Macron's adviser, former French Ambassador to Ukraine Isabelle Dumont. It is rumored that the visit will take place in late November," Shamshur wrote.
According to the diplomat, this is the last opportunity for Macron to fulfill his promise to visit Ukraine by the end of his five-year term, and then everything in his activities will be strictly subject to the election campaign schedule to achieve the main, though not yet officially announced goal of gaining victory in the April 2022 presidential election.
Shamshur noted that it is important for Ukraine that "Ukrainian issues do not drown in the vortex of French political life on the eve of the election."
"In this sense, the holding or another postponement of the visit of the French leader will allow us to draw certain conclusions about the probable dynamics of bilateral relations, at least in the near future," Shamshur said.
French Ambassador to Ukraine Etienne de Poncins said in an interview with Ukrinform on April 22 that Macron in a meeting with President Volodymyr Zelensky in Paris on April 16 reaffirmed his desire to visit Ukraine.
Photo: EPA